Gov't to expand beneficiaries of social patronage
VGP – Since April 13, 2010, the Government will increase the number of beneficiaries of social patronage and raise 50% of social subsidies in an attempt to secure social equality.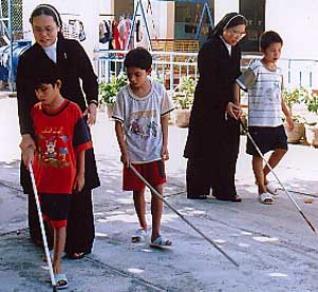 Thanks to the Government's policies, beneficiaries of social patronage policies can overcome difficulties and stabilize their lives – Illustration photo
The regulation is stipulated in a new decree (No. 13/2010/NĐ-CP) approved by the PM.
According to the decree, it is not compulsory for beneficiaries to be members of poor households. They include the handicapped who are incapable of working and people who suffer from mental disorders.
In addition, households having more than two disabled people or those being mentally disturbed are subjects of social patronage.
The benchmark subsidy is raised by half from VND 120,000 to VND 180,000.
Apart from giving monthly allowance, the Government will provide the beneficiaries with medical insurance cards and other assistance in terms of fees and facilities for study, vocational training, funeral, and so on.
People infected with HIV/AIDS are given opportunistic infection treatment worth of VND 250,000 up from VND 150,000.
The Government decides to offer unscheduled assistance to individuals and households suffering from natural disasters or other force majeure.
By Kim Loan