Gov't to consult with foreign economists on economic restructuring project
VGP – The Vietnamese Government plans to consult with foreign economists about the economic restructuring project, said Minister of Planning and Investment Bui Quang Vinh.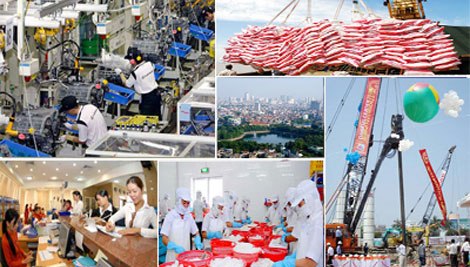 Illustration photo
Minister Vinh announced the news at a debate to discuss on the project, held on April 27.
The draft project was also deliberated on by the National Assembly Standing Committee at its meeting on April 17.
Many National Assembly deputies said the project needs to clarify proper roadmap, steps and resources for implementing it.
Breakthrough targets and solutions should be identified to realize the target of shaping a reasonable and dynamic economic structure with high competitiveness by 2020.
Deputies Trần Ngọc Vinh and Bùi Sỹ Lợi said the Government should attach importance to solutions for human resource development to make sure that economic restructuring efforts are effective.
The Government said it will continue to collect comments on the project to make it more perfect.
By Hai Minh