Gov't speeds up public investment disbursement
VGP – PM Nguyen Xuan Phuc has recently signed Public telegraph 1042/CP-TTg which directs ministries, agencies, and localities to speed up disbursement rate of public investment capital in 2019.
August 22, 2019 7:32 AM GMT+7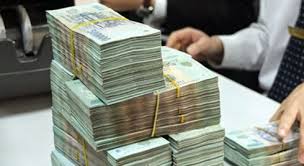 Illustration photo
Under the document, so far, VND 35,148 billion of state budget investment plan for 2019, equivalent to 9.3% of the National Assembly's capital plan has yet been allocated by the Ministry of Planning and Investment.
In the first seven months of 2019, the amount of state budget disbursement accounted for only 32.27% of the preset goal. Disbursement of foreign capital hit only 10.96%, much lower than that of the same period last year with 22.63%.
Up to 35 ministries, central agencies, and 26 localities had less than 40% disbursement rates.
The document attributed shortcomings and weaknesses in management, regulation, and implementation including slow progress of capital allocation, bidder selection, site clearance, inactive cooperation, and limited responsibility of leaders of ministries, central agencies and localities.
The PM tasked ministers, ministerial-level leaders, and local leaders to take prime responsibility for implementing Resolution 70/NQ-CP, dated August 3, 2017 on major tasks and necessary measures to accelerate the disbursement of public investment; Government's regular resolutions; and Directive 09/CT-TTg, dated April 1, 2019 on solutions to remove obstacles to production and business activities so as to achieve this year's growth target.
The Ministry of Planning and Investment was asked to work with the Ministry of Finance and relevant agencies to review and allocate the rest of public investment capital (US$ 35,148 billion) in 2019; investigate and supervise public investment disbursement.
The amount of infeasible public investment capital in 2019 will be reported to the PM before September 30, 2019 and withdrawn.
The Ministry of Finance is responsible for ensuring source of payment and disseminating information on public investment disbursement.
Ministries, agencies, and localities are in charge of listing key projects; speeding up progress of site clearance, bidding; and overseeing the quality of public investment projects./.
By Kim Anh