Gov't puts forward special mechanisms for expressway construction projects
VGP - The Government is seeking the National Assembly's approval for its proposal to increase the State's capital contribution to road construction projects under PPP model to the maximal 70 percent of the total project value, which is 20 percent higher than the current limit.
October 27, 2023 12:07 PM GMT+7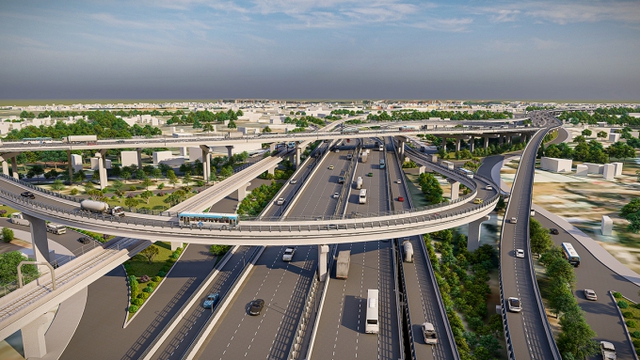 On behalf of the Prime Minister, Minister of Planning and Investment Nguyen Chi Dung submitted the proposal to the legislative body on October 27.
Nguyen explained that some transport projects which require huge amount of investment capital but their transport demands remain low, thus the proposal is expected to make these projects attractive in the eyes of investors.
In addition, the Government also suggested that the provincial People's Committees be empowered to implement highways and national roads by their budgets (including supportive capital from the Central level if any). The policy is expected to optimize potentials, advantages and responsibilities of local leaders.
The proposed special mechanisms may last by the end of 2025.
The Government targets to have 5,000 kilometers of expressway by 2030.
In the past 20 years, only 1,200 kilometers of expressway have been built, which means 3,800 kilometers of expressway must be completed over the next seven years./.