Gov't plans to withdraw State capital from 141 SOEs
VGP - Deputy Prime Minister Le Minh Khai signed Decision 1479/QD-TTg on November 29, 2022 approving a plan on SOEs restructuring in the 2022-2025 period.
November 30, 2022 2:20 PM GMT+7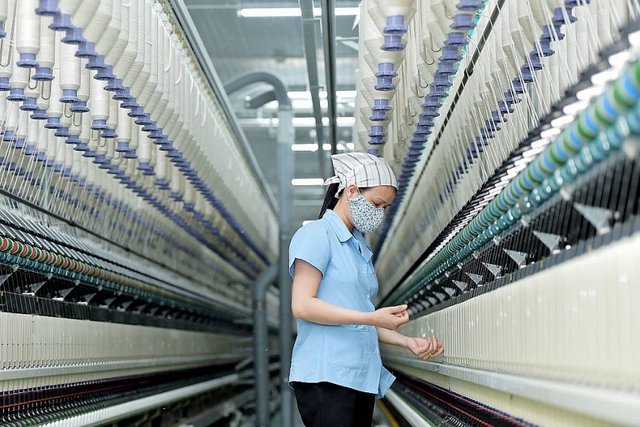 The plan targets to equitize 19 SOEs, rearrange five SOEs, and divest capital from 141 SOEs.
The State will still hold capital in 126 SOEs, according to the plan.
Earlier, Deputy Prime Minister Le Minh Khai signed another decision approving a project on restructuring state-owned enterprises (SOEs) in the 2021-2025 period.
All State economic groups and corporations in which the State holds more than 50 percent of charter capital will be rearranged by 2025.
SOEs are expected to contribute at least VND 248 trillion (US$ 15.5 billion) to the State budget.
Slow divestment progress
For years, the Government has been looking for ways to reduce its direct ownership in key state enterprises to allow a bigger share to private ownership. For many reasons, equitisation and divestment have not yet taken place on schedule or as intended.
Recently, slow progress in equitisation and divestment of (SOEs) has been attributable to COVID-19, but the pandemic is only a recent cause. More fundamental causes are overpricing of shares, reluctance of local management to act, and bureaucratic inertia. Schedules have been set, but deadlines still missed.
The Government earlier expected that state capital collected from SOE divestment this year would be US$869.56 million, but now it is uncertain if this will be reached.
As of late last year, Viet Nam had 826 enterprises with state capital, including 673 SOEs and 153 enterprises having state capital and stake.
These enterprises had total assets worth about US$163 billion, up 2 percent as compared to 2020, of which 33 per cent is fixed assets. Their equity sat at US$78.26 billion, up 3 per cent over 2020. Total state capital invested at these enterprises was US$72.6 billion, up 3 per cent as compared to 2020./.