Gov't issues national master plan for 2021-2030 period, towards 2050
VGP - Deputy Prime Minister Le Van Thanh has signed Resolution No. 138/NQ-CP issuing the national master plan for the 2021-2030 period, with a vision to 2050.
October 26, 2022 5:08 PM GMT+7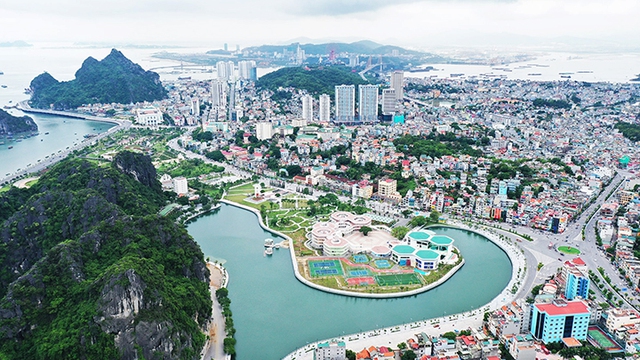 Accordingly, Viet Nam targets becoming a developing country with modern industry and upper middle income status by 2030 and a developed and high-income nation by 2050.
The country's GDP growth is expected to reach 7 percent per year during the 2021-2030 period and 6.5-7.5 percent annually in the 2031-2050 phase.
The GDP per capita in current prices is projected to increase to US$7,500 by 2030 and US$27,000-32,000 by 2050.
By 2030, the service sector will contribute to 50 percent of the GDP while industry-construction and agriculture, forestry, and fishing sector account for 40 percent and 10 percent, respectively.
The contribution of Total Factor Productivity (TFP) to the economic development will reach 50 percent.
The plan also aims to raise the proportion of urbanization to over 50 percent by 2030 and 70-75 percent by 2050.
The digital economy will account for 30 percent of the GDP by 2030.
The average housing floor area per person will be increased to at least 32 meter square.

The Government targets that Viet Nam will be among top 10 countries with best higher education system in Asia. The ratio of students in Viet Nam will reach 260 per 10,000 people.
By 2030, the country aims to have 35 hospital beds and 19 doctors per 10,000 people.
The country is divided into six regions including the Northern Midland and Mountainous Region (14 provinces), the Red River Delta (11 localities), the North Central Coast (14 localities), the Central Highlands (5 provinces), the Southeast (6 localities) and the Mekong Delta Region (13 localities).