Gov't instructs acceleration of public investment disbursement
VGP - Prime Minister Pham Minh Chinh signed Directive 08/CT-TTg (Directive 08), dated March 23, on key tasks and solutions to speed up allocation and disbursement of public investment capital.
March 24, 2023 11:14 AM GMT+7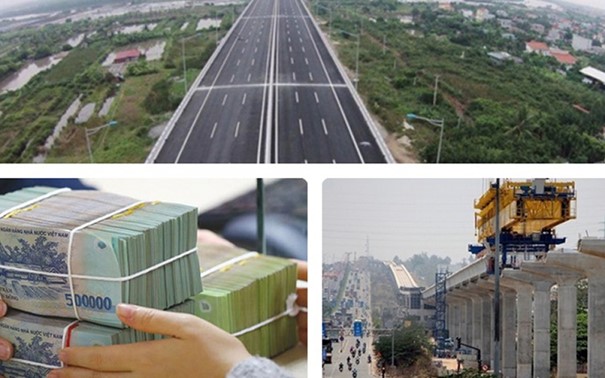 Directive 08 highlighted that public investment disbursement is defined as a key political task as it represents a resource and a motivation for development.
The Ministr of Planning and investment (MoPI) is responsible for directing ministries and localities to carry out mid-term assessment of the implementation of the medium-term public investment plan for the 2021-2025 period, in April 2023.
The MoPI needs to work with the Ministry of Finance to flexibly regulate capital allocation of the socio-economic recovery program and the medium-term public investment plan for the 2021-2025 period, with a view to ensure that public capital planned for 2023 will be totally disbursed.
Under Directive 08, ministries, central agencies and localities are requested to put in place disbursement plans for every project and strictly follow the disbursement plans, timely review and handle arising hurdles.
The Government urges subordinate authorities to boost IT application in management and supervision of the progress of State-funded projects.
Regarding the socio-economic recovery program, the State Bank of Viet Nam (SBV) takes the prime responsibility to promptly draft a decree amending and supplementing Decree 31/2022/ND-CP in interest rate support and submit to the Government before March 25, 2023.
Earlier, the Government set a target of disbursing at least 95 pecent of more than VND711 trillion (US$30.1 billion) in public investment capital this year.

As of February 17, more than VND595.61 trillion (US$25.2 billion) of public investment for 2023 had been allocated to ministries, agencies, and localities to carry out public investment projects, representing 84.2 percent of the initial whole-year plan.
The Government issued many resolutions, directives and official dispatches regarding public investment disbursement, while organizing national online meetings and conferences to discuss the work, and forming six working groups to beef up disbursement pace./.