Gov't demands highest focus on novel coronavirus prevention
VGP – Deputy Prime Minister Vu Duc Dam asked for the highest focus on early detection of cases suspected of having novel coronavirus in a bid to prevent the spread of the deadly virus into Viet Nam, while presiding over a meeting on Sunday.
January 26, 2020 9:02 PM GMT+7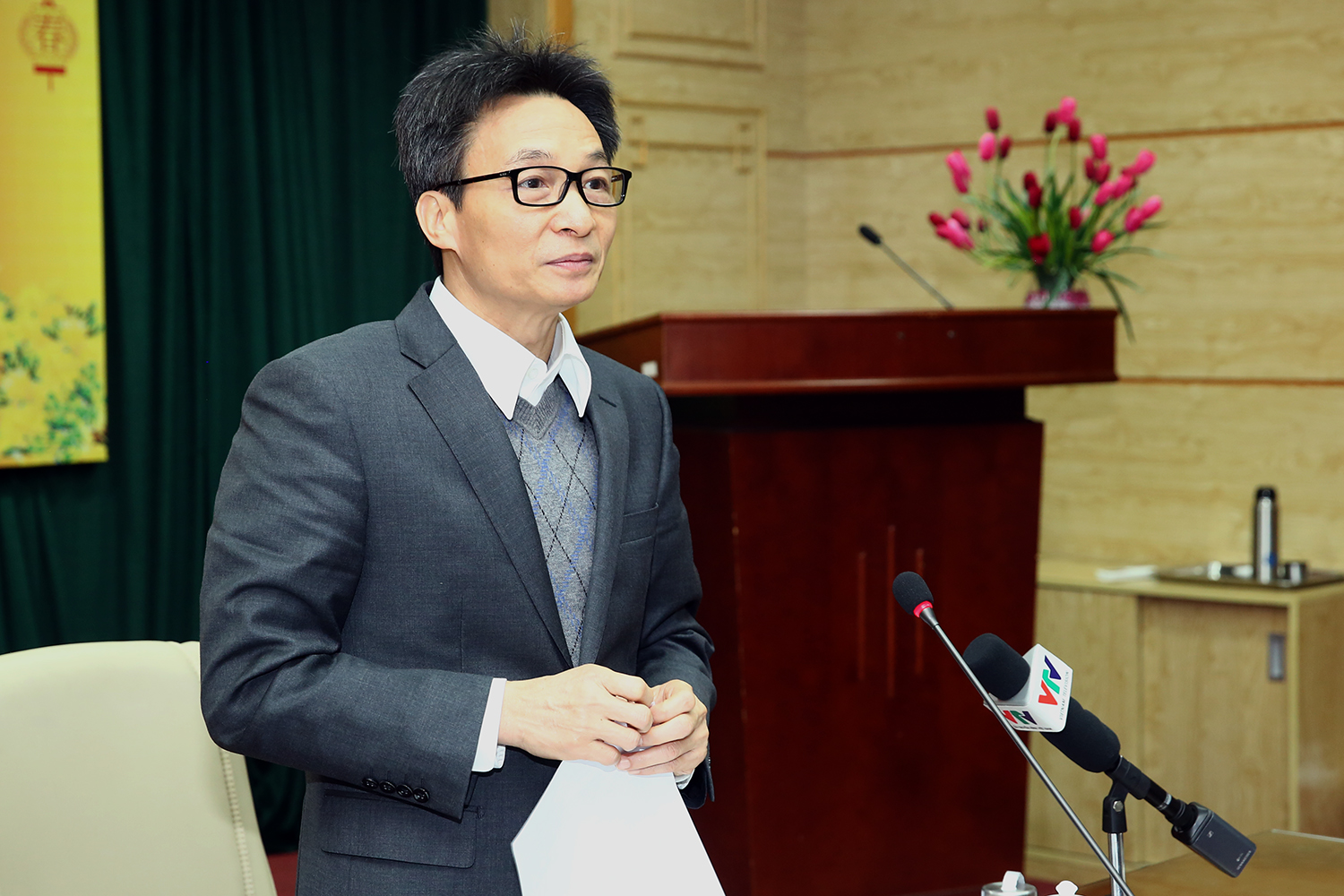 Deputy Prime Minister Vu Duc Dam presides over a meeting on Sunday on prevention and control of novel coronavirus in Ha Noi on January 26, 2020. Photo: VGP
This is the 3rd meeting on prevention and control of the novel coronavirus that Deputy Prime Minister Vu Duc Dam has chaired over the last four days.
Healthcare officials said there have been 35 cases suspected of having novel coronavirus in Viet Nam and they are being isolated, monitored and tested.
No new suspected cases have been reported, added the healthcare officials at the Sunday meeting.
Earlier on Thursday, Viet Nam confirmed first two cases of coronavirus pneumonia infection. The two Chinese patients, who are father and son, are being quarantined at Cho Ray Hospital in Ho Chi Minh City. The son is getting better and can be dehospitalized while the father is getting better slowly.
Over the past few days, the Southeast Asian country has deployed a series of strict preventive measures, including compulsory health declarations at all international ports since January 25.
The country's healthcare system has stepped up supervision over passengers from China, monitored suspected cases at healthcare facilities, and strengthened information dissemination.
According to Deputy PM Dam, Viet Nam has taken more drastic measures right from the beginning compared to other countries in Asia.
He said the Government and the Prime Minister have especially paid great attention to the epidemics, regularly updated the situation, and tasked inferior levels to demonstrate the highest focus on preventing the spread of the novel virus.
China has reported 1,975 confirmed cases of pneumonia caused by the coronavirus, including 324 in critical conditions and the death toll rose to 56, according to Chinese national news agency Xinhua.
China is beefing up nationwide action to contain the new pneumonia epidemic as 30 provincial-level regions reporting cases of novel coronavirus had all activated first-level public health emergency response mechanism as of Saturday, Xinhua reported Sunday./.
By Huong Giang