Gov't demands faster SOEs equitization, State capital divestment
VGP – The Government has withdrawn over VND 218 trillion in investment capital from non-core business lines of State-owned enterprises since 2016 as part of its ongoing efforts to equitize these firms.
August 06, 2020 4:15 PM GMT+7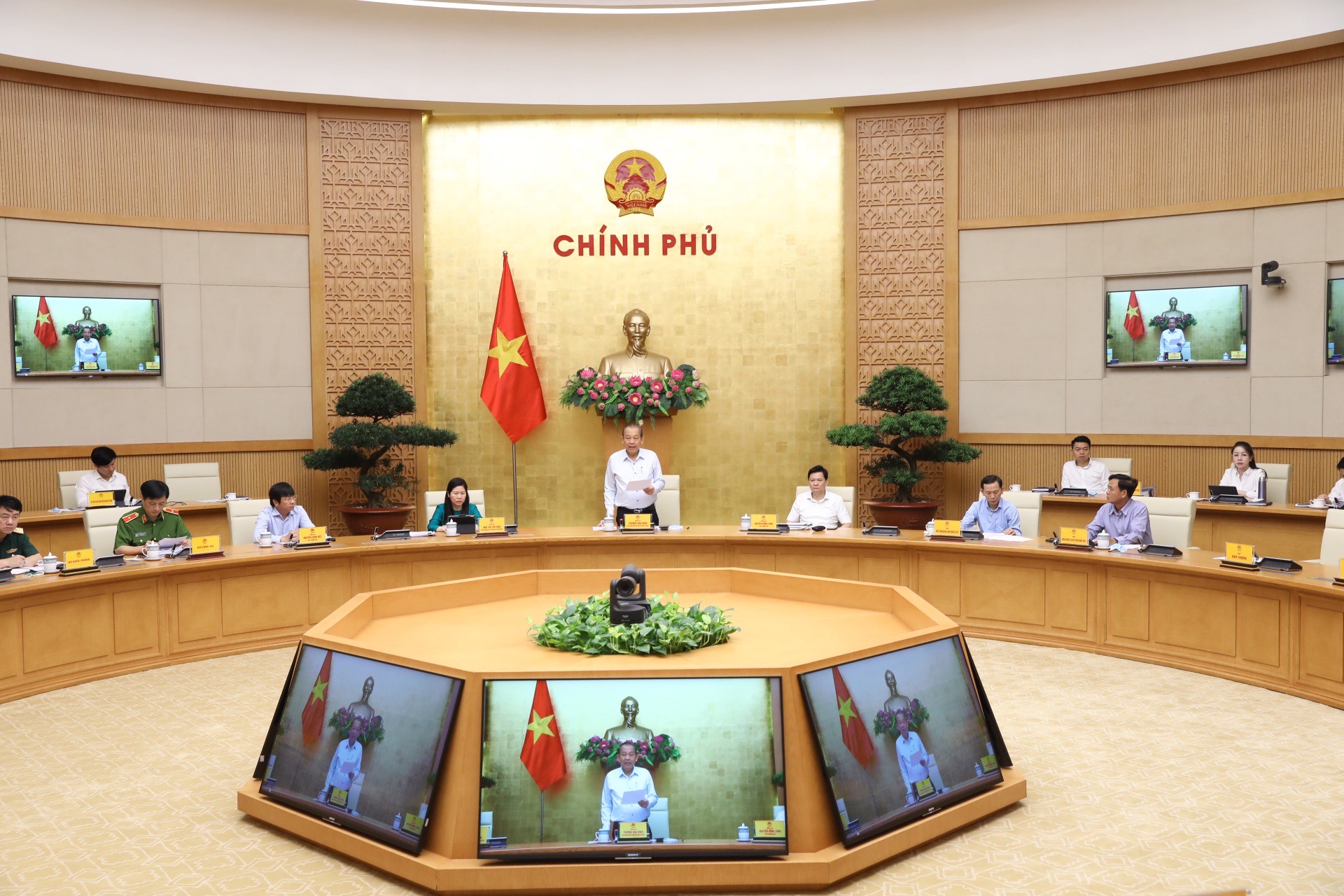 The meeting of the Steering Committee for Enterprise Renovation and Development on August 6 in Ha Noi
The figure, released at a meeting of the Steering Committee for Enterprise Renovation and Development on August 6, is 2.79 times higher than that in the 2011-2015 period (with about VND 78 trillion).
However, the SOEs restructuring process failed to meet the deadline as the Government planned to complete State capital divestment from 348 enterprises in the 2017-202 period but the process has been carried out at just 92, accounting for 26.4%, according the Steering Committee, led by Permanent Deputy Prime Minister Truong Hoa Binh.
Addressing the meeting, Deputy PM Truong Hoa Binh attributed the slow progress to legal hindrances on equitization and capital withdrawal, the lack of disciplines in law enforcement (including the Law on Land and the Law on Management and Use of Public Assets).
Some ministries, sectors, localities, SOEs, and economic groups were blamed for poor performance in resolving difficulties in capital withdrawal process.
In addition, Mr. Binh also assessed that the COVID-19 pandemic has affected all socio-economic scopes including the process of SOEs equitization and state capital withdrawal, and the stock market.
Given the backdrop, Deputy PM Binh tasked ministries, agencies, SOEs, and economic groups to speed up the equitization process.
He ordered the Ministry of Finance was asked to rashly compose a draft decree on the use and management of State capital divested from the SOEs.
The Ministry of Planning and Investment was assigned to promptly issue guiding documents for the Law on Enterprises and the Law on Investment while the Ministry of Natural Resources and Environment was requested to review and propose amendments to regulations on land for projects planned to be equitized./.
By Kim Anh