Gov't chief inspects preparations for 37th ASEAN Summit
VGP – Prime Minister Nguyen Xuan Phuc visited the International Convention Center in Ha Noi on Wednesday to inspect preparations for the 37th ASEAN Summit and related meetings slated for November 12-15.
November 11, 2020 7:15 PM GMT+7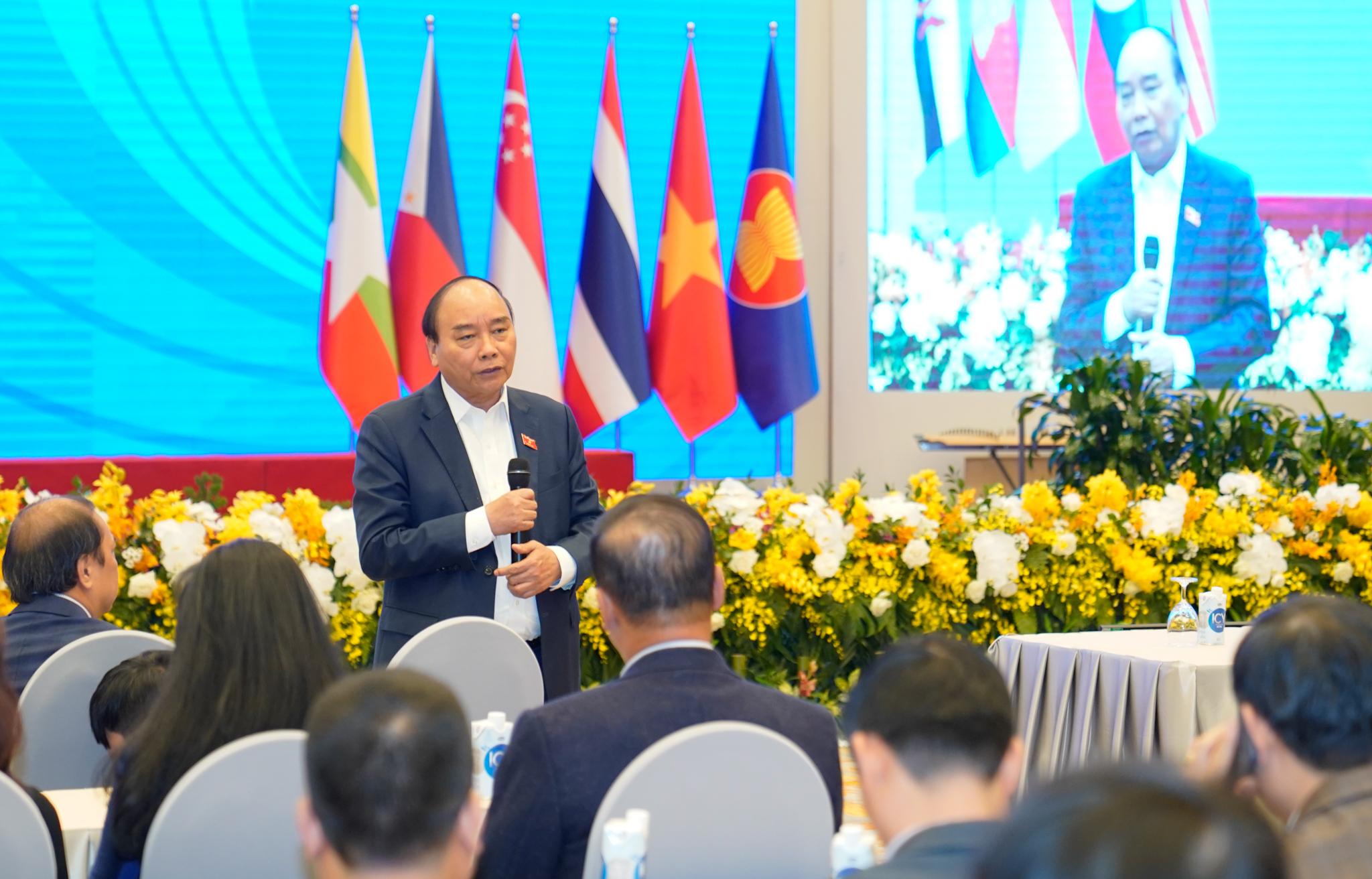 Prime Minister Nguyen Xuan Phuc talks to officials and staff at the International Convention Center, Ha Noi, November 11, 2020. Photo: VGP
The opening ceremony of the 37th ASEAN Summit is scheduled to take place Thursday morning with top Vietnamese leader Nguyen Phu Trong expected to deliver welcome remarks. It will be followed by the plenary session of the 37th ASEAN Summit.
The related meetings are: the 23rd ASEAN-China Summit, 23rd ASEAN-Japan Summit, 21st ASEAN-RoK Summit, 17th ASEAN-India Summit, 11th ASEAN-UN Summit, 8th ASEAN-US Summit, 2nd ASEAN-Australia Summit, ASEAN-New Zealand Commemorative Summit, 23rd ASEAN Plus Three Summit, 15th East Asia Summit, RCEP Summit, and ASEAN Women Leaders' Summit.
On the occasion, PM Phuc will also preside over the 12th Mekong-Japan Summit and the 2nd Mekong-RoK Summit.
Chairwoman of the National Assembly Nguyen Thi Kim Ngan, who is also the chair of the 41st ASEAN Inter-Parliamentary Assembly (AIPA41), will deliver remarks at the ASEAN Women Leaders' Summit.
Earlier on November 10, Deputy Prime Minister, Foreign Minister Pham Binh Minh chaired the ASEAN Ministerial Meeting, 28th ASEAN Coordinating Meeting, 22nd ASEAN Political-Security Council Meeting to review preparations for the leaders' summits./.
By Thuy Dung
Follow us on Facebook page @VNGov