Gov't chief demands holistic approach to realization of COP26 commitments
VGP – Prime Minister Pham Minh Chinh on Thursday demanded holistic approach to the realization of Viet Nam's commitments at the 26th United Nations Climate Change Conference of the Parties (COP26).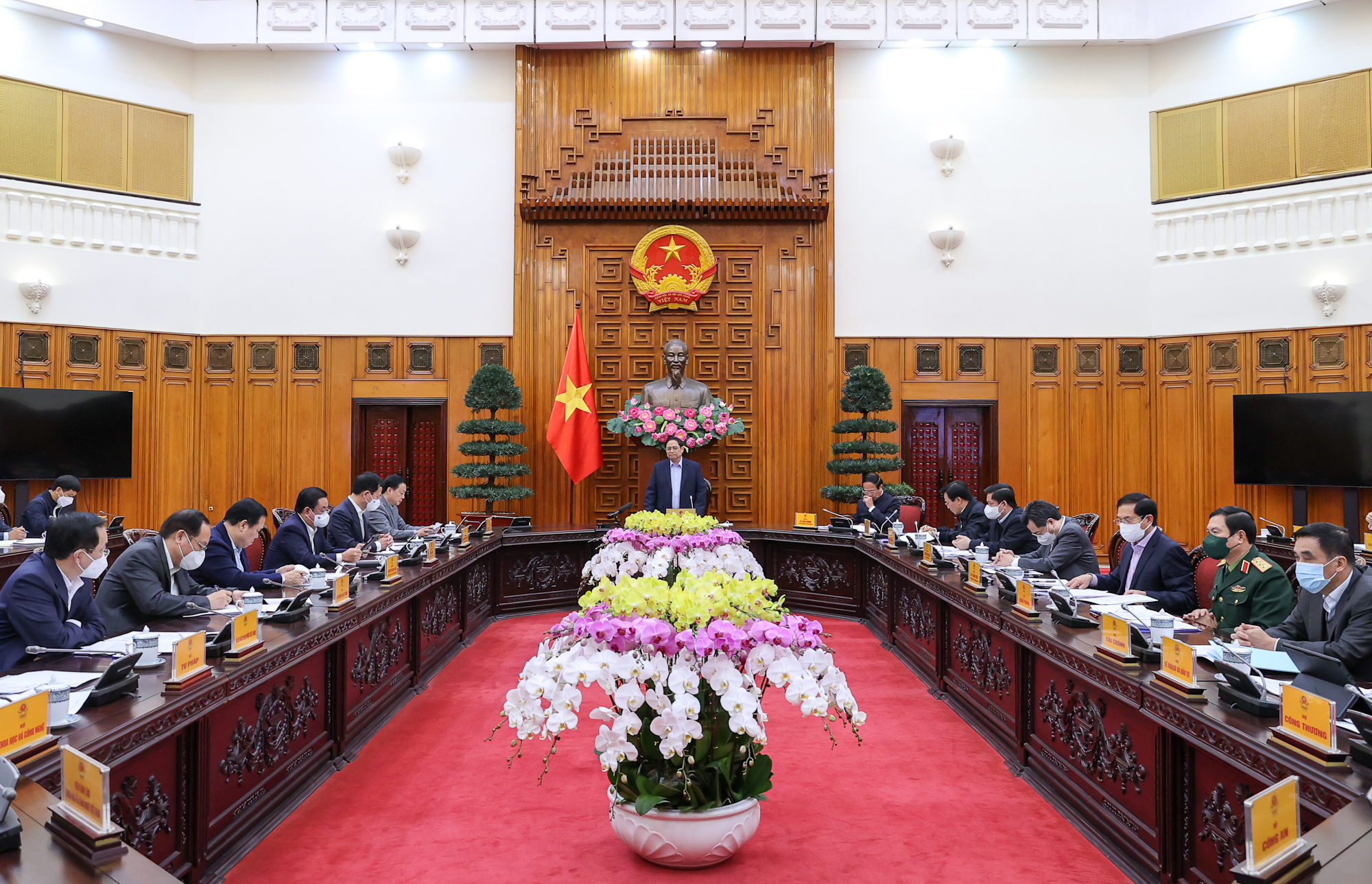 >>> Full remarks by PM Pham Minh Chinh at COP26
This process also requires engagement of all citizens as well as support and assistance from international partners, emphasized the Government chief at the first meeting of the National Steering Committee to ensure Viet Nam's commitments at the COP26.
Pham said green transformation should be harmoniously and effectively combined with digitalization and other transformations.
He tasked ministries, agencies to put forward mechanisms and policies to gather and bring into pay of financial and human resources, high technologies, governance experience in order to effectively implement set measures.
In the first quarter this year, Pham tasked ministries and agencies to develop plans on climate change adaptation, centering around eight issues like green and clean energy transformation, reduction of greenhouse gas emissions, reduction of methane emissions, development of electric cars, forestation, development of construction materials and urban development, communication, and digital transformation.
He reminded that the national power development plan VIII must be drafted in favor of achieving goals on climate change adaptation, green transformation, and sustainable development.
Pham assigned the National Steering Committee to submit a master plan for implementation of Viet Nam's commitments at the COP26.
Viet Nam promised to make use of our own domestic resources, along with the cooperation and support of the international community, especially from the developed countries, in terms of finance and technology, including through mechanisms under the Paris Agreement, in order to achieve net-zero emissions by 2050./.