Gov't chief attends National Great Unity Festival in Cao Bang
VGP - Prime Minister Pham Minh Chinh on November 15 called upon the northern mountainous province of Cao Bang to step up the COVID-19 fight and economic recovery, while continuing mobilization of social resources to take care of the poor and disadvantaged groups, especially those affected by the pandemic.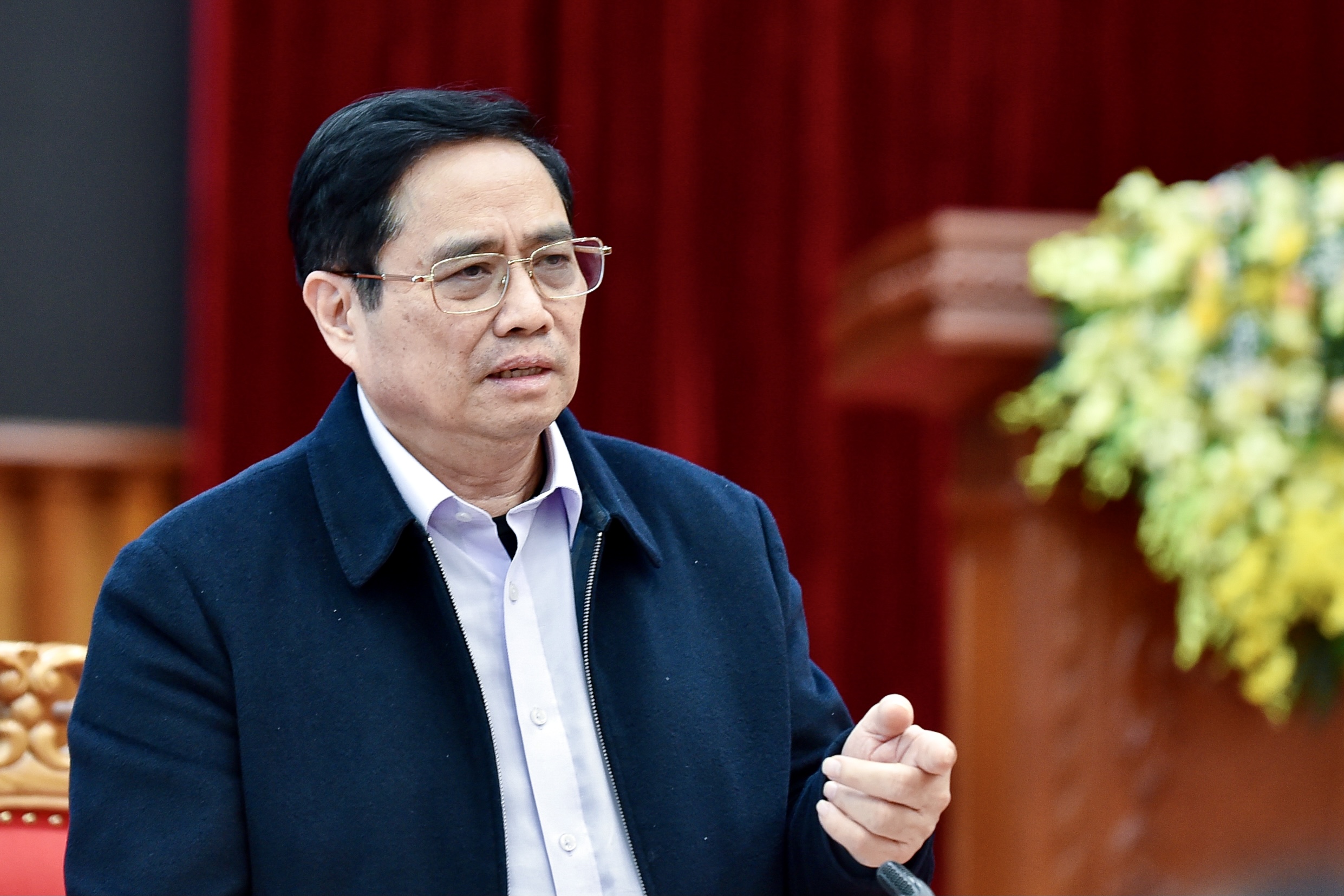 Prime Minister Pham Minh Chinh
The Government chief made the point on November 15 while visiting Pac Bo, Nam Lin and Na Leng hamlets in Truong Ha commune of Ha Quang district in the National Great Unity Festival.
The festival was held at Pac Bo special national relic site, where President Ho Chi Minh set his first step back to the homeland after 30 years of going abroad to find the way to save the country.
Mr. Pham said unity is of strategic significance and is a basic factor to ensure the victory of the Vietnamese revolution, stressing it is the national unity that has helped to promote the nation's potential, prestige and position in the international arena.
He underlined the importance of preserving and upholding the great national unity bloc to continue the building of a law-governed socialist state, a socialist democracy and a socialist market economy.
The Government leader praised efforts by Ha Quang district in particular and Cao Bang in general in boosting socio-economic development and ensuring social security, helping to improve the material and spiritual life of local residents./.
By Kim Loan