Google Doodle celebrates Viet Nam's National Day
VGP - Google features an image of thousands of people gathering together at Ba Dinh Square as part of efforts to honor the Viet Nam's 78th National Day.
September 03, 2023 4:23 PM GMT+7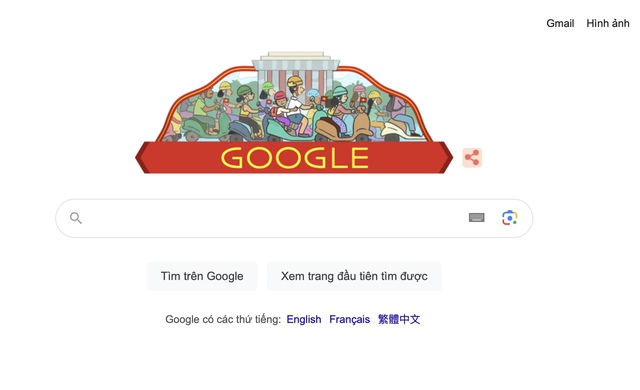 Google said, "On this holiday, people come together to the country's hard-won freedom. On this day in 1945, thousands gathered at Ba Dinh Square to hear the first president affirms the nation's sovereignty by reading the Declaration of Independence aloud."
It also gave details on the date, adding, "September 2 is known as the National Day in Viet Nam, which is a significant annual holiday commemorating the day that President Ho Chi Minh read the Declaration of Independence at Ba Dinh Square, Ha Noi.
On September 2, 1945, the Declaration of Independence was read aloud, marking the birth of the Democratic Republic of Viet Nam and ending decades of French colonial rule."
Google Doodle also revealed that September 2 is an occasion in which both people in Vietnam and those based overseas remember the great sacrifices made by their forefathers."Happy National Day, Viet Nam!" it concluded.
Earlier, on the occasion of the 78th National Day of Viet Nam (September 2, 1945 - 2023), leaders of many foreign countries such as Laos, China, Cambodia, Cuba, Russia, the Democratic People's Republic of Korea (DPRK), India, Indonesia, Malaysia, and the Philippines sent congratulations to leaders of the Party and State of Viet Nam.
Other Vietnamese figures and special occasions that have been featured on Google Doodle such as painter Bui Xuan Phai, the ancient town of Hoi An, and Vietnamese opera cai luong./.