Germany's Thüringen state may set up vocational training facility in Viet NaM
VGP - Bodo Ramelow, Minister-President of Thüringen state of Germany, said that his state is exploring the possibility to set up a vocational training facility in Viet Nam.
November 08, 2023 2:26 PM GMT+7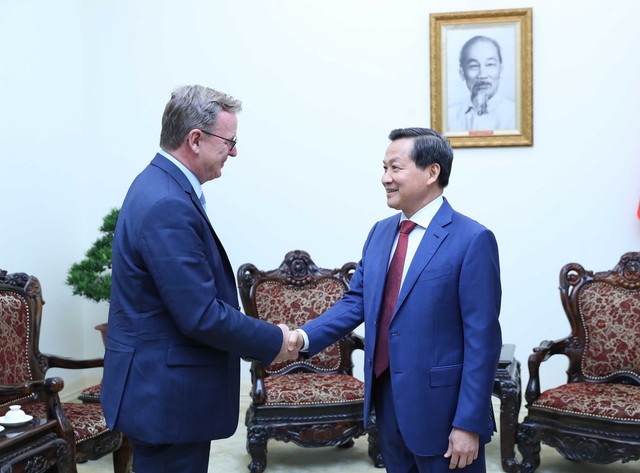 Ramelow, who is on his second visit to Viet Nam, made the above statement at his meeting with Vietnamese Deputy Prime Minister Le Minh Khai in Ha Noi on November 7.
There are more than 4,000 Vietnamese people living and working in Thüringen state, the biggest foreign community in the state, said Ramelow who first visited Viet Nam in 2019.

More than 700 Vietnamese students are studying in Thüringen state, said Ramelow, adding that he will meet with parents of the students who planned to study in his state.
Deputy Prime Minister Le Minh Khai hailed the positive developments across fields in the Viet Nam-Germany relations, notably Germany is Viet Nam's top European Union trading partner with the two way-trade reaching US$12.57 billion last year.
Nearly 400 German enterprises have poured over US$2.36 billion in Viet Nam, ranking 4th out of 24 EU member countries, and 18th out of 143 countries and territories doing business in the Southeast Asian nation, according to Le.
He thanked Thüringen state for offering medical supplies to Viet Nam to fight against the Covid-19 pandemic, thereby helping the country to contain the pandemic and revive its economy.
Le called on Thüringen state to strengthen cooperation with Viet Nam, including sharing its experience in designing policies for climate change adaptation, green and sustainable economic development, and realization of Viet Nam's emission commitment at the COP26./.