Frist batch of Australia-donated vaccine arrives in Viet Nam
VGP – Australia has delivered the first batch of 403,000 doses of AstraZeneca COVID-19 vaccine to Viet Nam as part of its commitment to provide 1.5 million AstraZeneca doses to the Southeast Asian country this year.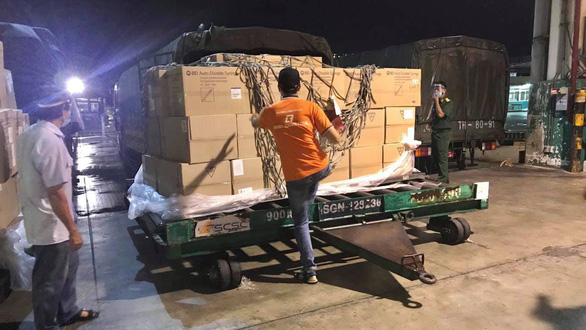 The first batch of Australia-donated AstraZeneca COVID-19 vaccine arrives in Viet Nam
Australia is partnering with UNICEF to procure additional doses to support Viet Nam's COVID-19 response, as well as providing funding for syringes, training of healthcare workers, fridges to maintain cold chains, and support for the vaccine rollouts in remote provinces.
So far, Viet Nam has received over 27 million doses of COVID-19 vaccines, including over 17.2 million doses of AstraZeneca, over 5 million doses of Moderna, more than 2.3 million doses of Pfizer, 12,000 doses of Sputnik, and 2.5 million doses of Sinopharm.
A total of 18,522,203 doses of COVID-19 vaccines have been administered so far, with 16,382,658 people receiving the first shots and 2,139,545 getting full two jabs./
By Khanh Phuong