Fresh policies come into effect from May 2022
VGP – New policies taking effect from May range from loans for students, duration of vocational training, trade remedies, and import and export of cultural products.
May 04, 2022 6:28 PM GMT+7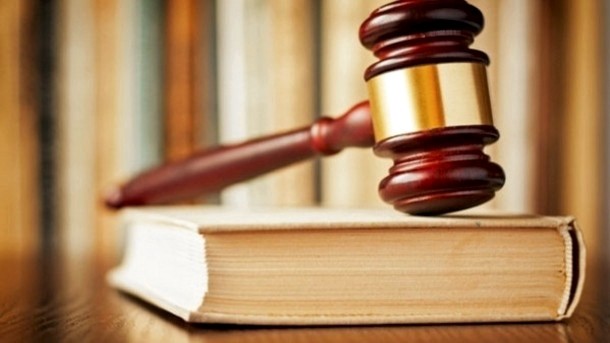 Bigger loans for students
From May 19, 2022, the monthly maximum loan for students shall be increased from current VND 2.5 million to VND 4 million (US$176) under Decision No. 05/2022/QD-TTg.
It is estimated that the cost of studying for a student is about VND 6.5 million to VND 9.5 million per month.
Beneficiaries of the renewed policy include students at universities and colleges, professional secondary schools, and at vocational training institutions, orphans of both parents, or orphans of only one parent but the other being unable to work.
Other beneficiaries are students who are members of poor or near-poor households, students whose families have financial difficulties due to accidents, illnesses.
Duration of vocational training specified
Circular 04/2022/TT-BLDTBXH stipulates that the maximum time for learners to complete the training program at the intermediate or college level.
Under the circular, the time limit will be decided by the principal but do not exceed 1.5 times for students enrolling in 2 and 3-year programs while the time length does not exceed 2 times for students enrolling in 1 to under 2-years programs.
The maximum duration of intermediate and college education is only 4.5 years for 3-year training programs.
The circular is scheduled to be effective from May 15, 2022.
Additional subjects entitled to free use of radio frequency
The Circular 11/2022/TT-BTC, which takes effect from May 1, 2022, stipulates the additional subjects entitled to free use of radio frequency.
They are satellite terminals for the purpose of monitoring fishing vessels, and radio equipment operating on the bands planned for fishing vessels onboard ships.
The licensed backup transmitter with the same transmitting frequency, the same antenna position, and ERP transmitter power can freely use radio frequency.
Registration of wood processing and exporting enterprises
The Circular 21/2021/TT-BNNPTNT which takes effect from May 1, 2022, stipulates that wood processing and exporting enterprises shall register for classification in two forms including an online form and a written form.
Regarding the online form, enterprises can access the Enterprise Classification Information System on the website www.kiemlam.org.vn to register while when it comes to the written form, businesses should send files through the public postal service to responsible agencies which will reply whether they receive enterprises' profiles and then up the information in enterprises' file in the Enterprise Classification Information System.
Relevant agencies shall notify enterprises of the results of receipt of registration for classification of enterprises, and achive registration documents in accordance with the law.
Renewed regulations on film import
The Decree No. 22/2022/ND-CP amending and supplementing a number of articles of the Government's Decree No. 32/2012/ND-CP dated April 12, 2012, on management of the export and import of cultural products for non-commercial purposes takes effect from May 10, 2022.
Under the decree, the Ministry of Culture, Sports and Tourism Motion shall license the import of pictures and television films for dissemination or distribution nationwide or in two or more localities.
Provincial/municipal Departments of Culture, Sports and Tourism shall license the import of films that are imported by local radio-television stations for dissemination or distribution under law.
Licensing agencies shall revoke permits for import of films upon detecting that such films containing prohibited content as regulated by the Cinematography Law.
Regarding cultural products that are films, the competent licensing agency shall grant a permit within 3 working days after receiving a valid dossier (for other cultural products, such duration is 2 working days).
The time limit for assessment of imported films shall not exceed 12 working days, since the date on which the organization provides the films.
Trade remedies in RCEP
The Ministry of Finance issued Circular No. 07/2022/TT-BCT, dated March 23, 2022 guiding the implementation of trade remedies in the Regional Comprehensive Economic Partnership (RCEP).
Under the circular scheduled to take effect from May 8, 2022, the investigating authority shall have to notify in writing to the member states subject to investigation of the receipt of the dossiers of request for anti-dumping investigation at least 7 days before the Minister of Industry and Trade decides on investigating the application of anti-dumping measures.
Transitional RCEP safeguard measures shall not be applied for a term of 1 year from the effective date of the first elimination or reduction of customs duties on goods originating from member states as committed in the RCEP./.