Francophone Community Summit approves many important documents
VGP - The closing ceremony of the 18th Francophonie Summit took place in an atmosphere of consensus and success, on November 20 at Djerba island, Tunisia.
November 22, 2022 5:08 PM GMT+7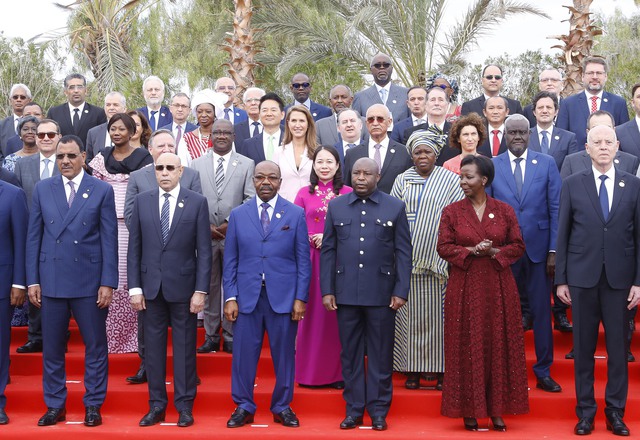 Leaders of the Francophone Community had a frank discussion on issues of mutual concern and set out directions for the development of the Community in the coming time.
In the context of increasing global challenges with complex and unpredictable developments, leaders affirmed the urgency of strengthening cohesion and cooperation, and meeting the people's legitimate aspirations, especially for young people and women.
The Summit approved important documents, namely the Declaration of Djerba, the Strategic Framework for Francophone Cooperation for the period 2023-2030, and the Rules on Procedures for Accessing and Changing Membership of the French International Organization language, to name but a few.
The Summit also elected Ms Louise Mushikiwabo to continue as Secretary General of Francophonie for the term of 2023-2026 and decided to organize the 19th Francophonie Summit in France in 2024.
On the occasion of attending the Summit, on November 20, Vice President of Viet Nam Vo Thi Anh Xuan continued to have meetings with leaders of countries and international organizations, to promote bilateral and multilateral relations with partners.
Also during the Summit, Vice President Vo Thi Anh Xuan had a meeting with French President Emmanuel Macron, Canadian Prime Minister Justin Trudeau, Gabon President Ali Bongo Ondimba, Tunisian Prime Minister Najla Bouden, Luxembourg Prime Minister Xavier Bettel, Francophonie General Secretary Louise Mushikiwabo, Quebec Premier (Canada) François Legault./.