France, Italy donate Viet Nam with nearly 1.5 million COVID-19 vaccine doses
VGP – Viet Nam received nearly 1.5 million doses of AstraZeneca COVID-19 vaccines donated by Italy and France at a ceremony held on Tuesday.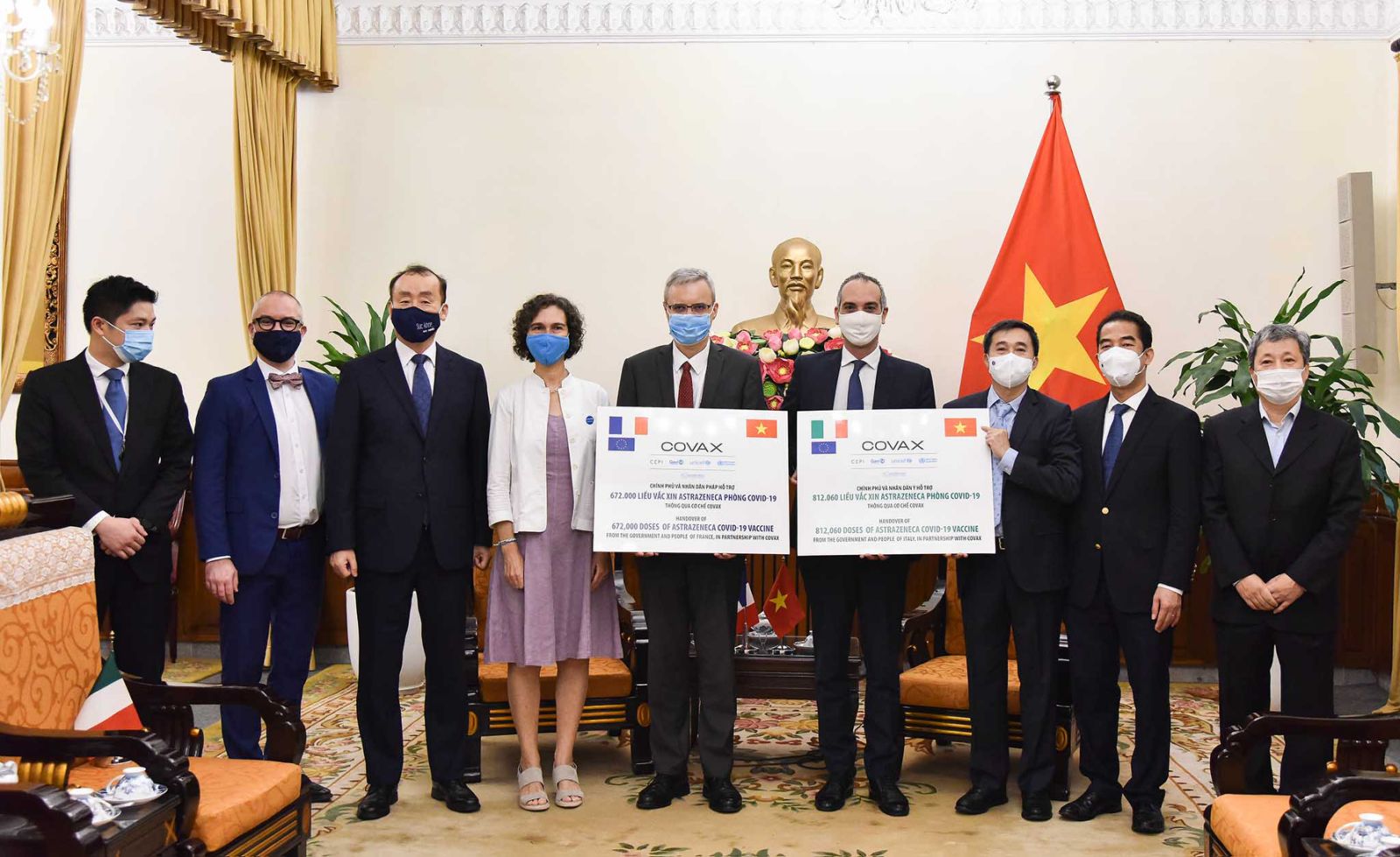 A handover ceremony of 1,484,060 doses of AstraZeneca COVID-19 vaccines donated by France and Italy takes place at the headquarters of the Ministry of Foreign Affairs, Ha Noi, September 14, 2021.
Of the total, France gifted 672,000 while Italy presented 812,060 to the Southeast Asian country via the COVAX facility.
Addressing the handover ceremony, Deputy Foreign Minister To Anh Dung appreciated the valuable gifts from the French and Italian governments and people for Viet Nam's fight against the COVID-19 pandemic.
This is evidence of the dynamic development of the strategic partnership between Viet Nam and the two European countries as well as their friendship and solidarity during the pandemic time.
He spoke highly of the initiative to set up the COVAX mechanism to ensure fair and equitable access to COVID-19 vaccine in the world.
The Deputy Foreign Minister expressed his belief that the valuable support offered to Viet Nam and ASEAN by France and Italy will help regional countries speed up reopening process.
To date, Viet Nam has received more than 36.5 million doses of COVID-19 vaccines from various sources, including 11,725,630 doses via the COVAX facility.
The Southeast Asian nation has administered 30,348,920 doses have been administered, with 5,621,403 people fully vaccinated./.
By Thuy Dung