Four vaccines added to national expanded immunization program
VGP - Viet Nam has decided to add four more vaccines to the national expanded program on immunization in the 2021-2030 period, taking the number of compulsory vaccines used during the period to 14.
August 16, 2022 7:35 PM GMT+7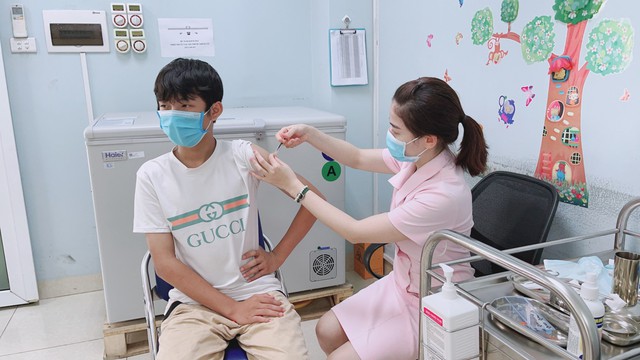 The four new vaccines are against Rotavirus to be put into use from 2022, pneumococcal disease from 2025, cervical cancer from 2026, and seasonal flu from 2030.
The national expanded program on immunization is providing immunization to 10 vaccine preventable diseases in Viet Nam.
Current compulsory vaccines used in the program include hepatitis B, tuberculosis, diphtheria, whooping-cough, tetanus combination vaccines, polio, haemophilus influenzae type b, measles, Japanese B encephalitis and rubella.
The country's national expanded program on immunization has led to the successful eradication of polio, elimination of neonatal tetanus and control of measles, said the World Health Organization (WHO).
Over the last 25 years, vaccines have protected 6.7 million Vietnamese children and prevented 42,000 deaths from deadly childhood diseases such as diphtheria, pertussis, polio and tetanus, statistics from the WHO showed.