Four subcommittees on nCoV prevention, control set up
VGP – Deputy Prime Minister Vu Duc Dam, head of the steering committee on 2019-nCoV prevention and control, has signed Decision No. 80/QD-BCĐQG on the establishment of four sub-committees.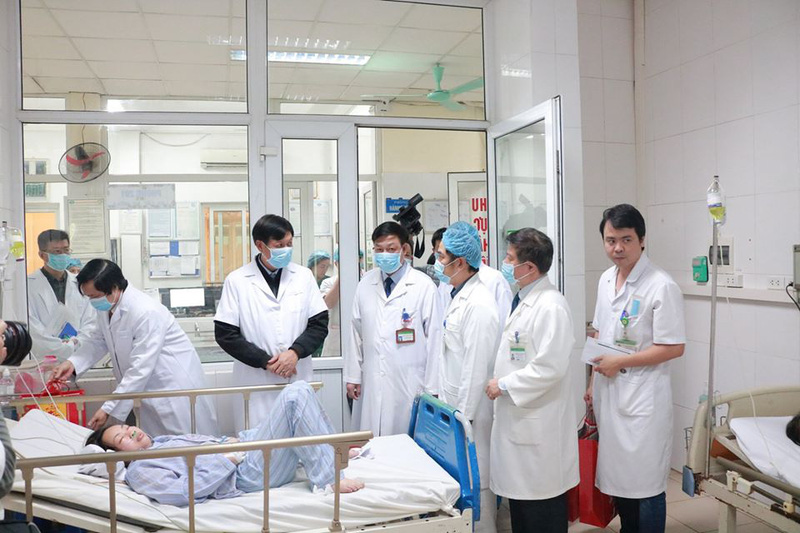 Illustration photo
These subcommittees include: (i) Supervision subcommittee led by Deputy Minister of Health Do Xuan Tuyen, (ii) Treatment subcommittee led by Deputy Minister of Health Nguyen Truong Son, (iii) Communications subcommittee led by Minister of Information and Communications Nguyen Manh Hung, and (iv) Logistics sub-committee led by Deputy Minister of Health Truong Quoc Cuong.
As of February 7, the Ministry of Health confirmed 13th nCoV infection cases in Viet Nam, including eight in Vinh Phuc Province, three in Ho Chi Minh City, one in Khanh Hoa Province and one in Thanh Hoa Province.
More than 1,000 Vietnamese people returning from China and nearly 500 others with close contact with nCoV-infected patients are being quarantined and monitored, the ministry reported.
Earlier on January 30, 2020, Prime Minister Nguyen Xuan Phuc decided to establish a steering committee on nCoV prevention and control, led by Deputy PM Vu Duc Dam.
The steering committee is responsible for assisting the Prime Minister in directing ministries, ministerial-level agencies, and localities to prevent and control the epidemic.
At a meeting of the national steering committee for nCoV-caused disease prevention and control in Ha Noi on February 7, delegates and members of the steering committee discussed and agreed on a number of solutions to solve problems related to the disease prevention and control, such as organizing the reception of Vietnamese citizens returning from nCoV-hit areas, raising public awareness of disease prevention and control, and the responsibilities of local authorities and Party committees in implementing isolation measures for nCoV infection cases, and others.
By Thuy Dung