Foreign investors hold high opinion of VN's economic outlook
VGP – Foreign experts said Việt Nam is still an attractive destination for investors as its Government has made great efforts in reforming mechanisms and policies in favor of financial and banking sectors.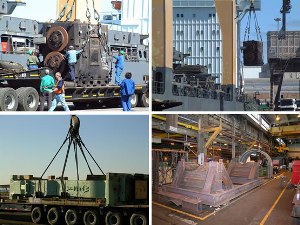 Việt Nam is making great efforts in translating its various potentialities into investment opportunities for foreign investors – Illustration photo
At the seminar on "Việt Nam's capital and finance markets" taking place in Hà Nội on Monday, foreign investors said that the Vietnamese Government-set GDP growth norm of 6.5% next year was reasonable.
Mr. Ayumi Konishi, Country Director of the Asian Development Bank (ADB), held that Việt Nam, with a population of over 86 million, should not pursue hot growth in the next 3-5 years because the country's domestic demand already exceeded its supply.
If the equation is not solved soon, trade deficit would largely impede the national economic growth, the ADB representative analyzed.
He noted that Việt Nam's GDP should not be lower than 5% per year if it wants to create 1.7 million jobs annually and it is reasonable to maintain GDP growing at 6-6.5%.
Sharing the same view, General Director of the Sài Gòn Investment Capital (SGI) Vũ Quang Thịnh said it is a "wonderful" target for 2010, provided that the second stimulus package is implemented.
A big population and a variety of developing sectors are among main advantages of Việt Nam now, he said.
Mr. Tony Shale, Asian Chief Executive Officer of Euromoney Institutional Investor, noted that the Vietnamese Government has been decisively issuing policies on interest and exchange rates in conformity with domestic and international economic fluctuation.
Foreign investors suggested Việt Nam focuses on infrastructure and personnel development to meet the requirements of the financial and banking development in the future,.
According to Mr. Ayumi Konishi, the Vietnamese Government should eye on stimulating domestic consumption as its retail index has increased by 20% while other markets saw decreases.
By Hải Minh