Forbes: Ha Long Bay among 24 best places to travel in 2024
VGP - Ha Long Bay in the northeastern province of Quang Ninh has been named one of the 24 best destinations for travel in 2024, according to Forbes.
October 02, 2023 9:07 AM GMT+7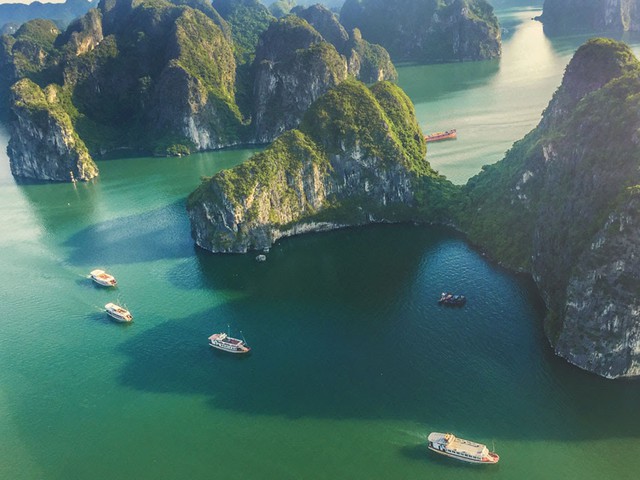 The luxury travel advisor quoted Zane Schafer, Vice President and General Manager of OvationNetwork as saying that the unprecedented demand for travel we saw last year continued in 2023. Next year, people will be looking for a deeper, more experiential connection with destinations that are off the beaten path."
Ha Long Bay, a UNESCO World Heritage Site, boasts one of the most unique ecosystems and geological formations in the world. Few sites provide such a mix of natural beauty, abundance of outdoor activities, fresh food, tranquility, and accessibility, Forbes wrote.
"Whether you're a history buff, a nature enthusiast, a foodie, or an adventure seeker, Ha Long Bay has something to offer everyone," advises Andrew Lewis Harrison, a travel advisor. "The unique rock formations made up of limestone karsts and islets, add to the magic of this unduplicated location."
The article also suggested visiting the place via a junk boat excursion. "If you're worried that Ha Long Bay will be too crowded, book a trip north to Bai Tu Long instead," it shared.
Topping the list was Sardinia in Italy which lures travelers with its luxurious Costa Smeralda. It was followed by Urla, a quiet Aegean coastal town. Niseko in Japan came third for being a great place to experience an unforgettable winter destination outside of the usual U.S. or European spots.
On September 21, Long Bay - Cat Archipelago in the northern province of Quang Ninh province and neighboring Hai Phong city has been officially recognized as a world natural heritage site.
Ha Long Bay was named by UNESCO as a world heritage site twice in 1994 and 2000./.