Five cities and provinces urged to speed up vaccine rollouts
VGP – The Ministry of Health has urged Ha Noi, Ho Chi Minh City, Binh Duong, Dong Nai, and Long An to speed up vaccine rollouts as they are among 10 localities with lowest vaccination rates compared to the vaccines available.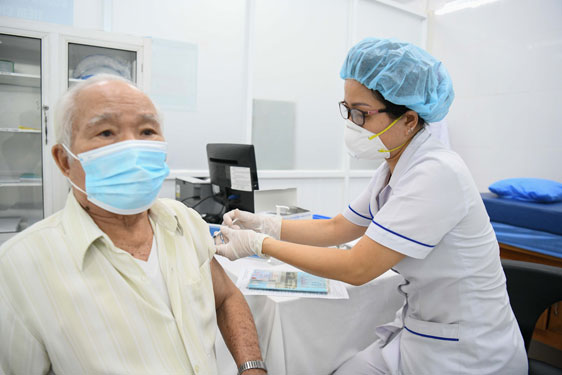 Illustration photo
As of September 15, all adult populations in Ha Noi, Ho Chi Minh City, Binh Duong, Dong Nai, Long An provinces must be vaccinated against Coronavirus with at least one shot, the ministry ordered.
Ho Chi Minh City, Binh Duong, and Dong Nai have been allocated sufficient vaccines for every one over 18 years, said the ministry.
So far, 88 percent of Ho Chi Minh City's adult population (6.97 million) has been inoculated with at least one shot while 53 percent of Hanoians have received the first jabs.
As of September 4, Viet Nam received 33 million COVID-19 vaccine doses, and it expects to receive 17 million more by the end of this month.
With more than 21 million vaccine doses administered, Viet Nam has one of the lowest coronavirus vaccination rates in the region, with only 3.3% of the country's 98 million population fully vaccinated with two shots, and 15.4% with one shot.
Viet Nam reported 524,307 coronavirus infection, 292,000 recoveries, and 13,074 fatalities.
Viet Nam could be facing a lengthy battle against the coronavirus and cannot rely on lockdown and quarantine measures indefinitely, Prime Minister Pham Minh Chinh said last week./.
By Khanh Phuong