First tech trading floors to operate in Q4, 2024
VGP - The Government has mandated that the first two tech trading floors will come into operation in the fourth quarter next year.
October 06, 2023 2:59 PM GMT+7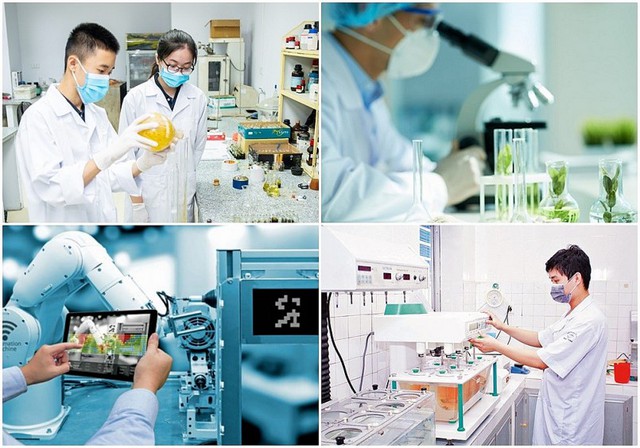 Under Directive 25/CT-TTg dated October 5, 2023, the Prime Minister ordered Ha Noi and Ho Chi Minh City - the two biggest ecoomic engines - to put tech trading floors into operation in the fourth quarter of 2024.
The Government chief also urged the central city of Da Nang to step up preparations for official launch of its tech trading floor in the fourth quarter of 2025.
The aforesaid trading floors need to be connected with other tech trading floors and tech consultancy and tech transfer centers in Viet Nam and and abroad, according to the Directive.
The Prime Minister tasked the Ministry of Science and Technology to perfect legal corridor in favor of the development of Viet Nam's science and technology market.
The ministry was also assigned to design and implement specific policies to lure Vietnamese experts living and working abroad and foreign experts to join the country's efforts in developing the science and technology market.
It was also mandated to develop and put foward to competent authority for issuance of legal framework regulating the operation of tech trading floors.
The sci-tech market of Viet Nam has recorded certain strides and encouraging results, including a considerable increase in goods supply and an annual growth rate of 22 percent in transaction value, according to the ministry's National Agency for Technology Entrepreneurship and Commercialization Development (NATEC).
However, the market has yet to meet demand in reality while still facing numerous obstacles and problems. Most of the institutes and universities have encountered many difficulties in managing and making use of their research results and IP assets. Meanwhile, revenue from the capitalisation of IP assets remains low, and the value gained from the transfer and commercialisation of products accounts for only 30 percent of the total budget for science and technology./.