First flight sent to Romania to bring home Vietnamese in Ukraine
VGP – Viet Nam sent first flight to Romania on Monday to bring home Vietnamese citizens in Ukraine.
March 07, 2022 5:32 PM GMT+7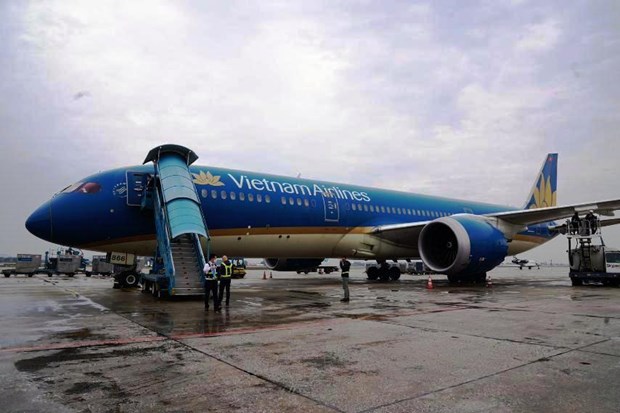 A Boeing 787-9 aircraft of the national flag carrier Viet Nam Airlines left Ha Noi this noon for Romania and will return to the capital city on March 8, with 283 passengers onboard.

The next flight, conducted by Bamboo Airways, is scheduled to leave for Poland on March 9 to evacuate 270 citizens who were taken there from Ukraine.
On March 6, Deputy Director of the Civil Aviation of Vietnam (CAAV) Dinh Viet Son said the third evacuation flight is expected depart for Bucharest, Romania on March 10.