Financial Times: VN's coronavirus offensive wins praise for low-cost model
VGP – The United Kingdom's Financial Times, the world's leading global business publication on March 24 published an article, highlighting that Viet Nam's coronavirus offensive wins praise for low-cost model.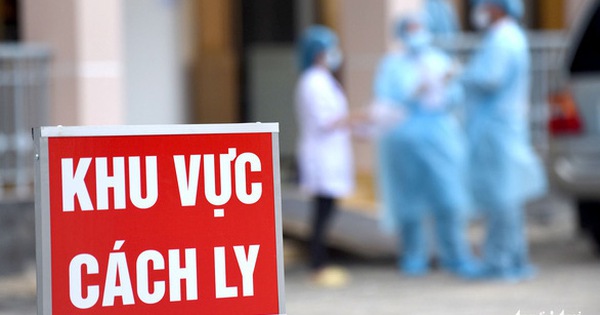 More than 1,300 hospitals in Viet Nam, including those in 700 districts can provide treatment to COVID-19 patients, according to Deputy Minister of Health Nguyen Thanh Long
>>> COVID-19 infection tally hits 134, including 31 foreign nationals
>>> Quick summary of Gov't responses to COVID-19 pandemic (March 4-22)
The article highly appraised the Vietnamese Government's prompt directions to cope with COVID-19: "When most of Viet Nam's 96 million citizens were celebrating the Tet lunar new year holiday, Prime Minister Nguyen Xuan Phuc was at a Government meeting declaring war on coronavirus.
The disease was raging over the border in China and Mr. Phuc warned it would soon reach Viet Nam. "Fighting the epidemic is fighting the enemy," he said at the end of January.
Since then Viet Nam has proved a model in containing the disease in a country with limited resources but determined leadership".
It also highly appraised Viet Nam's low-cost and effective measures in response to the pandemic: "Rather than embark on mass testing, which has been the crux of wealthier South Korea's response to the outbreak, Viet Nam has focused on isolating infected people and tracking down their second- and third-hand contacts.
Viet Nam's response has still been impressive. It halted all flights to and from China on February 1 and schools in Viet Nam's two biggest cities, Ha Noi and Ho Chi Minh City, and most other provinces were told to remain closed after Tet.
On February 13, Viet Nam became the first country after China to seal off a large residential area. It imposed a 21-day quarantine in a part of Vinh Phuc Province, north of Ha Noi, where more than 10,000 people live, after cases were traced back to workers returning from Wuhan".
The article stated that "Viet Nam's success in containing Covid-19 depends in part on the mobilization of medical and military personnel, surveillance and intrusion, and on the state's network of informants".
As of early March 25, the Ministry of Health confirmed 11 more COVID-19 infection cases, including three foreign nationals, raising the total number of patients to 134 in Viet Nam.
Of the total infection cases confirmed so far in Viet Nam, 118 cases have been reported since March 6. As many as 17 patients have recovered and exited hospitals./.
By Thuy Dung