Film week to celebrate 80 years of Party's first platform on culture
VGP - The Ministry of Culture, Sports and Tourism (MoCST) held the opening ceremony of Film Week, celebrating the 80th anniversary of the "Outline of Vietnamese Culture" on the evening of February 25 at the Viet Nam Cinema Centre in Ha Noi.
February 28, 2023 7:10 PM GMT+7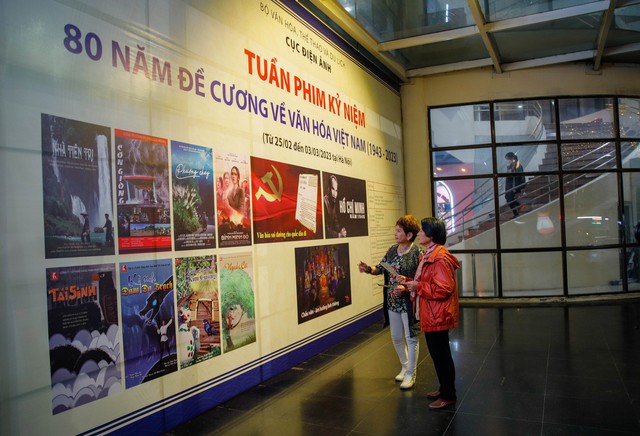 The film week, taking place nationwide until March 3, is jointly organized by the Ministry of Culture, Sports and Tourism's Cinema Department, the National Cinema Centre, and the departments of Culture, Sports, and Tourism of centrally-run cities and provinces.
After 80 years (1943-2023), the Party's ideology in the "Outline of Vietnamese Culture" is still valid, contributing to orienting the cause of building and developing Vietnamese culture, meeting the requirements of sustainable development in the current international integration process.
Ten films to be screened during the week include four feature movies, four documentaries and two animated films which feature President Ho Chi Minh, the country, people and culture of Viet Nam.
On this occasion, the Cinema Department held a screening at the National Film Screening Center of cinematic works such as: "Binh Minh Do (Red Dawn)" (Viet Nam Cinema Association), "Con Giong (Thunderstorm)" (Liberation Film Joint Stock Company), "Phuong Chay" (Film No 1 Joint Stock Company), to name but a few.
For Film Week to reach a large audience, especially those in remote, border and island areas, the Cinema Department prints films and sends them to all cinema units.
Through Film Week, the Ministry of Culture, Sports and Tourism believes that people will continue to comprehensively and synchronously grasp Ho Chi Minh's thoughts and the Party's guidelines, policies and views on culture and arts./.