Famed English goalkeeper Robinson visit Viet Nam for charity event
VGP — Welknown former English goalkeeper Paul William Robinson will make a visit to Viet Nam and take part in charity matches in HCM City.
November 04, 2022 9:16 AM GMT+7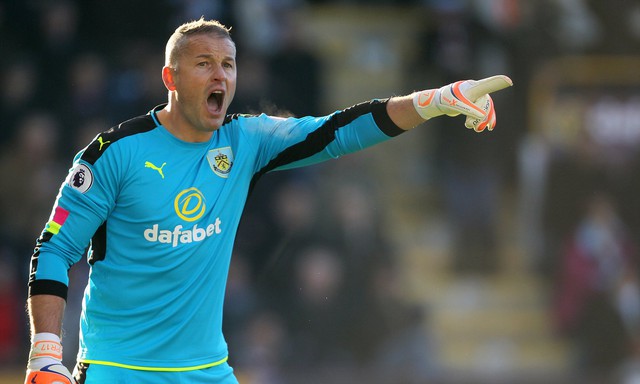 Robinson will arrive in the city on November 4 at the invitation of Nghe Sy (Artist) FC and the support of Fun Sport. He will meet local with fans, especially those of Tottenham Hotspur, his most successful club.

After that, he will participate in two friendly matches at the Phu Nhuan Stadium on November 5 with three teams of the Nghe Sy (Artist) FC, Tottenham Hotspur Fan Club and Newcastle United Fan Club.
The charity event is to an activity to contribute to the city's social security works and take care of people affected by the COVID-19 epidemic.
All cash collected from his activities will be given to HCM City Youth Union who will take responsibility to support the city's old and poor people as well as its residents in need.
Born in 1979, Robinson was an former professional goalkeeper in the Premier League and Football League. He had total of 375 appearances for Leeds United, Tottenham Hotspur, Blackburn Rovers and Burnley. Robinson was captain of Tottenham Hotspur which won the League Cup in the 2007-08 season.
He was a former England international, earning 41 caps between 2003 and 2007. He was No 1 choice of the team at the 2006 World Cup.
Robinson is one of six goalkeepers who can score a goal in the Premier League history. His free kick from a 87m distance was converted into a goal that helped Tottenham Hotspur beat Watford 3-1 at White Hart Lane on March 17, 2007.
He ended his international football in 2010 and retired from all football activities in 2017.
The Artist FC team founded by supermodel Ho Duc Vinh gathering many famous figures such as actor Thanh Duy, singer Akira Phan and Hoang Rapper and former players Do Khai, Huynh Quang Thanh and Doan Hoang Son.
The club regularly has organised social activities with the participation of national players such as striker Nguyen Tien Linh, defender Ho Tan Tai and goalkeeper Bui Tan Truong./.