European businesses confident in Vietnamese market: EuroCham Chairman
VGP - The European business community remains confident in the Vietnamese market, emphasized European Chamber of Commerce in Viet Nam (EuroCham) Chairman Alain Cany.
January 13, 2023 4:01 PM GMT+7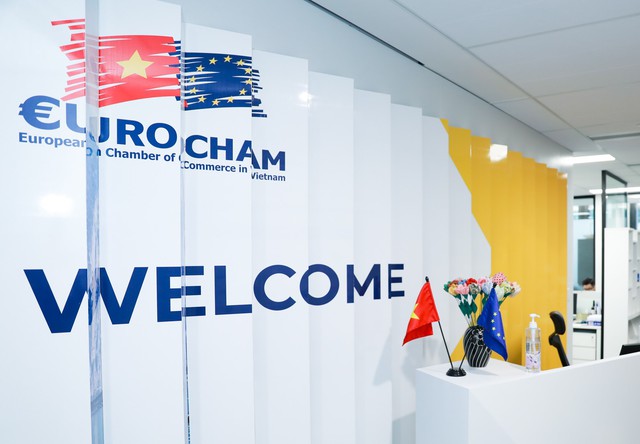 The EuroCham has recently published the Business Climate Index (BCI) for the fourth quarter of 2022.
Around 27 percent of respondents anticipating economic stabilization or improvement in the first quarter of 2023 while 41 percent of respondents stated their company is shifting operations from China to Viet Nam, up from 13 percent in the third quarter.
Approximately 35 percent of the European business stakeholders ranked Viet Nam among the top five global investment destinations for their companies, with 12 percent stating that Viet Nam was their firms' top investment site internationally.
About 58 percent of BCI respondents were satisfied with the attention policymakers pay to business needs when setting relevant policies.
In terms of what Viet Nam should do to improve its FDI attraction prowess, reducing administrative difficulties (70 percent) retained the top spot.
According to the survey, 63 percent of respondents believe they are sufficiently knowledgeable about the EU-Viet Nam Free Trade Agreement (EVFTA).
BCI participants also reported that the new-generation free trade agreement had a positive effect on the growth of their businesses, their financial health through tariff reductions and the strength of their supply chains.
Viet Nam among top investment destinations
Commenting on the BCI, EuroCham Chairman Alain Cany said that Viet Nam's economic opportunities continue to exceed those of its regional and international peers.
This is evident from the fact that so many of EuroCham's members consider Viet Nam central to their global investment strategies, he noted.
It is also encouraging to see that foreign direct investment from Europe and around the world remains high and continues to grow, especially in Viet Nam's green industries and manufacturing.
It is clear that with this FDI, Viet Nam's strong economic fundamentals, and its commitment to sustainability, the country is still among the top investment destinations in the world, Alain Canystated.
The BCI is the leading indicator of the European business and investment community in Viet Nam.
To better understand the Vietnamese market, EuroCham invites its 1,300 members, who represent virtually all sectors of the Vietnamese economy, to provide quarterly feedback on Viet Nam's business environment and forecasts for their own businesses in the country./.