EU should remove anti-dumping tax on Vietnamese shoes: MIT
VGP – The Vietnamese Ministry of Industry and Trade welcomes the European Union (EU) anti-dumping committee's recent decision which rejects the extension of anti-dumping duties against Vietnamese shoe, and proposed the European Commission remove the duties soon.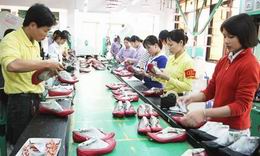 Vietnamese enterprises have not dumped their leather-capped shoes exported to the EU

On November 19, at the meeting of the anti-dumping committee, 15 EU member states opposed the European Commission's proposal to extend dumping tax on leather-capped shoes from Việt Nam for another 15 months.

The committee's rejection is sound and reasonable because many industry associations, organizations, enterprises and individuals in the EU, including European footwear producers, have said that the imposition of the tax overlook legitimate rights and interests of Vietnamese makers and workers, as well as EU consumers, importers and distributors.

In fact, Vietnamese enterprises have not dumped leather-capped shoes in the EU. The European Commission has compared the price of the products from Việt Nam with those in a third country with higher costs.

In October 2006, the European Commission imposed a 10% tax rate on leather-capped shoes made in Việt Nam.