Eighty-six new COVID-19 cases confirmed
VGP – The Ministry of Health confirmed 86 new COVID-19 cases on Tuesday noon, brining the national caseload to 4,464.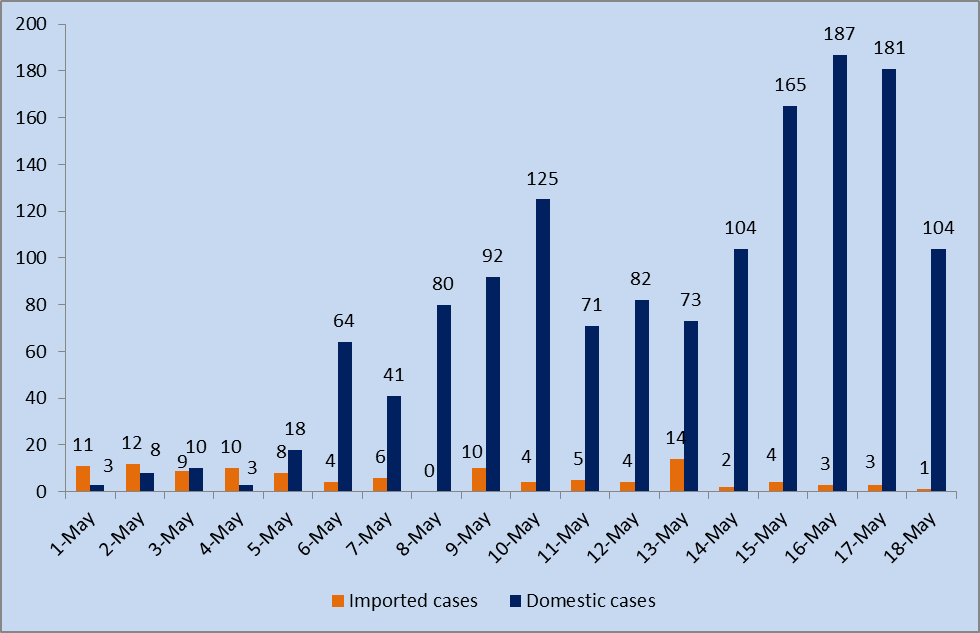 The number of newly-confirmed cases of COVID-19 from May 1 to 00:48 pm on May 18
The latest patients include a 67-year-old Korean man who entered Viet Nam on May 16. He is being treated at the Lung Hospital in the central city of Da Nang.
All the others are local infection cases reported in Bac Giang (63), Ha Noi (six), Hai Duong (three), Da Nang (two), Ha Noi-based Cancer Hospital (one), Hai Phong (one), Hung Yen (one), and Ha Nam (one).
Earlier in the morning, the ministry confirmed 19 community infections, taking the total new cases on Tuesday to 105./.
By Ngoc Van