Diverse Vietnamese products hit shelves in Australian market
VGP - Many Vietnamese goods have found their way on to prominent shelves with special decorations in Woolworths supermarkets, one of the two major chains in Australia.
January 29, 2021 5:48 PM GMT+7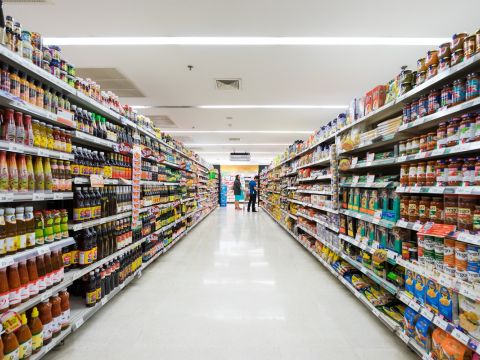 Diverse Vietnamese products hit shelves in Australian market
Along with products that have become familiar to Australian customers such as instant coffee, bottled coconut juice, confectionery, cashew nuts, and dry vermicelli, several typical Vietnamese items, including alum sugar and scrub chicken meat, are also available on the shelves of Woolworths'supermarkets.
The country's export of agricultural and food products to Australia has been rising in recent years.
At Coles, the other major chain, Vietnamese seafood and processed food are always in stock and attract the attention of shoppers.
Head of Viet Nam's Trade Office in Australia Nguyen Phu Hoa said during the opening 11 months of last year, Australia's total import volume endured a decline of 6% compared to the same period of 2019, while Vietnamese exports to Australia increased 2.65% to more than US$3.62 billion compared to 2019.
In addition, Hoa also revealed that quality Vietnamese goods have diverse designs and are offered at reasonable prices in comparison to that from other countries, thereby attracting more Australian consumers.
Several local export items to the Australian market enjoyed robust export growth, with vegetables and fruit recording export growth of 43.85%, and seafood up 9.88%.
The Trade Office will organise online trade fairs of Vietnamese products this year to promote exports.
Recent years has seen Vietnamese agricultural exports and processed food to Australia record a significant increase.
Indeed, Coles Supermarket, a competitor to Woolworths, has marketed Vietnamese processed squid, shrimp, and basa fish in its frozen section.
Statistics show two-way trade last year enjoyed a rise of 3.94% to US$8.2 billion over 2019.
By Vien Nhu