"Direct entry" mechanism into universities issued
VGP – The Ministry of Education and Training has recently issued regulations on direct entry into universities with 11 subjects in the 2020 academic year.
May 14, 2020 4:44 PM GMT+7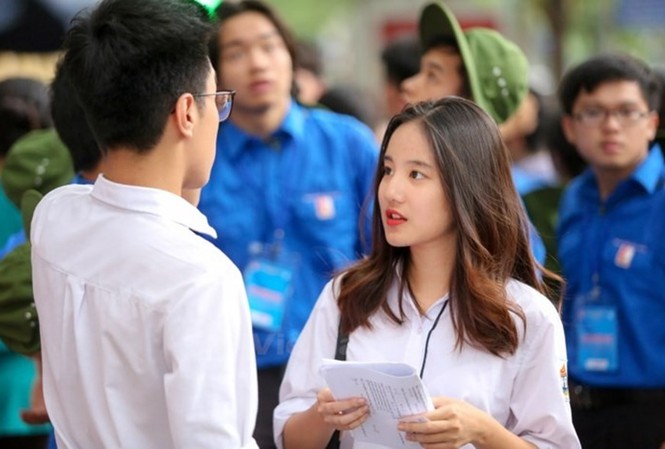 Illustration photo
The direct entry mechanism is given to students so that they will be enrolled universities in Viet Nam without having to take the national university entrance exams.
The aforesaid subjects include:
1. Labor heroes, heroes of the people's armed forces, and National emulation soldiers who are high school graduates;
2. Persons who were admitted to universities earlier but were mobilized for military services.
3. Persons who were summoned for national Olympic teams, national teams of international science and technology contests and graduated high schools;
4. High-school graduates who are members of national teams which were verified by the Ministry of Culture, Sports, and Tourism; participated in international contests including ASIAD and SEA Games;
5. Artistically gifted candidates who graduated high schools or arts schools won international prizes on singing, dancing,and painting;
6. Contestants who won the first, second, and third prizes of the National Excellent Student Competitions; the National Science and Technology Contests and graduated high schools;
7. Regarding candidates with severe disabilities, principles are allowed to decide direct entry on the basis of their high-school study performance, health conditions, and training requirements;
8. Regarding foreign applicants, principals are allowed to consider and decide direct entry on the basis of high-school transcripts and Vietnamese language tests;
9. Candidates who have permanent residence of over 3 years; studied and graduated high schools at 61 poor districts and belong to ethnic minority groups;
10. Applicants who own intermediate pedagogical education certificates from excellent level and above, or good level and at least two years of experience are qualified for direct entry to preschool education colleges.
11. Winners of ASEAN and international skill competitions who hold high-school graduation certificates./.
By Kim Loan