Developing tourism in new normal
VGP – The domestic tourism industry in Viet Nam is striving to adapt to and restore tourism activities in the new situation, joining the country's efforts to realize the dual goals of pandemic fight and economic recovery.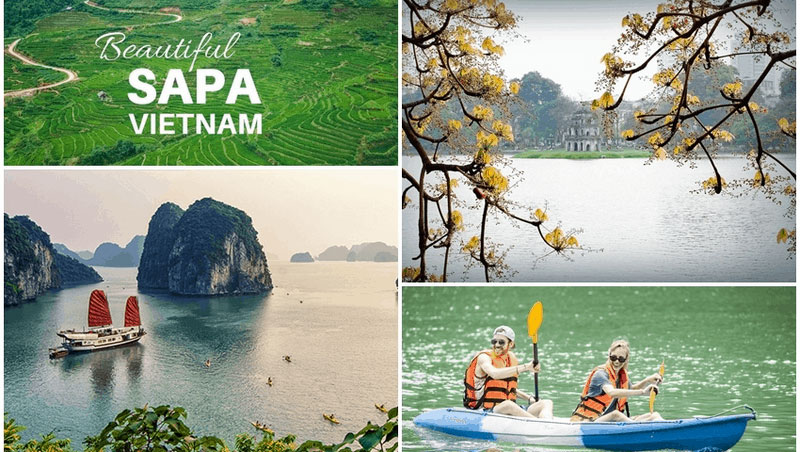 Developing tourism in new normal

According to tourism experts, COVID-19 has caused pains to the tourism sector, but also offered it a chance to draw lessons to become stronger from the crisis.
As shown in statistics of the Viet Nam National Administration of Tourism, domestic visitors increased nearly threefold from 30 million arrivals in 2011 to 85 million in 2019, with an average annual growth rate of 15%.
In 2015, domestic tourists contributed only VND158 trillion to the sector's total revenue, but the figure climbed to VND334 trillion in 2019 – an average growth rate of 20.5% per year.
This shows that in the 2011-2019 period, before the outbreak of the pandemic, domestic visitors already reported positive growth. Those are the evidence affirming domestic tourism is a highly potential market.
Connecting and diversifying tourism products
To develop domestic tourism, leaders of the sector have suggested implementing four groups of strategic solutions.
First of all, tourism businesses, especially travel agencies, should promptly carry out corporate restructuring and recalculate the important and key divisions in domestic travel business.
In addition, it is necessary to re-study the domestic tourism market. Moreover, travel companies need to strengthen linkages on the basis of developing unique tourism products, as well as connecting and spreading products' values.
Besides, investment should be made to form and promote culture at tourist destinations.
In the face of COVID-19 outbreaks, the Government has been working to remove difficulties for businesses, particularly small and medium-sized ones, through the provision of direct assistances (financial support, tax exemption and reduction, preferential loans) and indirect ones (personnel training, promotion of destinations).
The joint efforts made by tourism service providers, management agencies and relevant units will create a positive ecosystem to step up the development of domestic tourism and to ensure the tourism sector can operate and grow in the new normal.
By Vien Nhu