Deputy Prime Minister Tran Hong Ha visit France, Netherlands
VGP - Vietnamese Deputy Prime Minister Tran Hong Ha embarked on a visit to France and the Netherlands from June 21-27, according to the Ministry of Foreign Affairs (MOFA).
June 21, 2023 11:28 AM GMT+7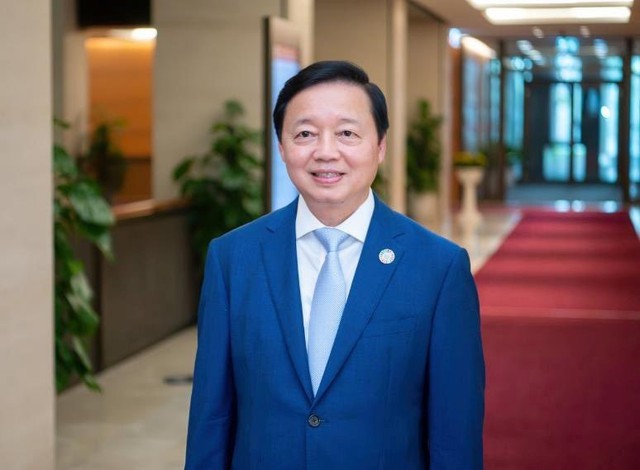 During his tour, Tran will attend the Summit for a New Global Financial Pact in France and co-chair the 8th meeting of the Viet Nam-Netherlands Intergovernmental Committee on Climate Change Adaptation and Water Management.
The Summit initiated by French President Emmanuel Macron at the G20 summit 2022 is to build a new contract between the countries of the North and the South to address climate change and the global crisis.

The event will therefore seek solutions to finance issues that go beyond the climate question, including access to health and the fight against poverty.
About 300 delegates representing countries, organizations and business corporations are expected to attend the summit.
As one of the countries heavily affected by natural disasters and climate change, Viet Nam identifies green growth as an important strategy towards sustainable development. It therefore looks to respond to climate change and build a green, circular and environmentally friendly economy as evidenced in its strong commitment to net zero emissions by 2050 at COP26 and its decision to enter into a Fair Energy Transition Partnership (JETP) with several G7 countries and other international partners.
Viet Nam's engagement in the Paris summit is to realize its strong and consistent commitment to climate change response, and to demonstrate its responsibility to join hands with the international community in addressing global challenges, said Vietnamese Ambassador to France Dinh Toan Thang.
According to the ambassador, Viet Nam expects the energy transition to be fair to ensure no one is left behind. Countries that have emitted a lot of greenhouse gases in the past need to fulfill their historical responsibility and support developing countries with finance, technology and capacity building and energy transition./.