Deputy PM Dam inspects nCoV prevention in hit hard province
VGP – Deputy Prime Minister on Monday inspected work to prevent and control the novel coronavirus (nCoV) epidemic in the northern province of Vinh Phuc.
February 10, 2020 5:47 PM GMT+7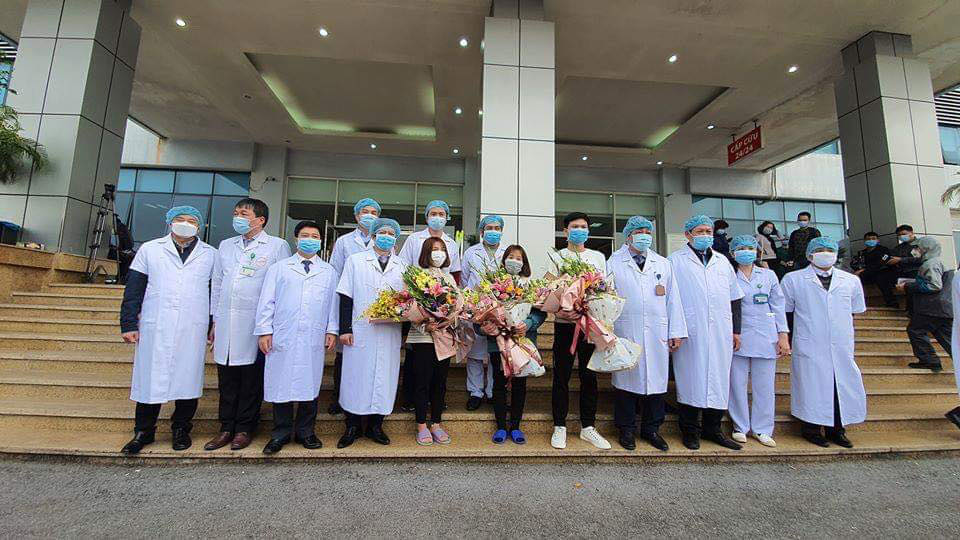 Three nCoV infected patients from Vinh Phuc province have been cleared of the virus and discharged from the National Hospital for Tropical Diseases on February 10, 2020.
>>> Vietnamese scientists develop nCoV test kits that generate results in 30 minutes
>>> 30 Vietnamese citizens repatriated from Wuhan
>>> VN to produce kits for fast nCoV test
The locality is hit hardest by the epidemic with 9 residents having been confirmed contracting the virus out of the total of 14 nCoV patients in Viet Nam.
In addition, 54 suspected cases have been quarantined and 249 others have been closely monitored due to close contact with the previously announced patients.
The locality decided to set up a field hospital with 300 beds to handle a potential influx of the nCoV cases while a local military campus was requisitioned to monitor those who have been in close contact with the infected patients.
The local authorities also have also banned discrimination against foreigners, infected cases and quarantined people; seriously employed measures in a bid to prevent the spread of the virus.
As of Monday afternoon, six out of 14 nCoV patients in Viet Nam has been cleared of the virus and discharged from hospital.
The recovered patients include three workers from Vinh Phuc province and one Chinese tourist Li Zichao.
The Vinh Phuc patients (two women, aged 23 and 29, and a 30-year-old man) were among the eight workers of Japan-based Nihon Plast Company sent to Wuhan City for training and they returned to Viet Nam on January 17.
The trio was treated at the National Hospital of Tropical Diseases in Ha Noi. After 14 days in isolation, all patients showed no fever, coughing and breathing complications. Subsequent testing via RT-PCR revealed they were free of the new coronavirus.
Earlier on February 7, Prime Minister Nguyen Xuan Phuc also checked nCoV prevention work in the central coastal province of Thua Thien-Hue, which is one of the busiest tourist hubs in Viet Nam.
The Government of Viet Nam considers fighting the nCoV the top priority while seeking ways to foster trade exchanges with China in a bid to mitigate negative impacts of the epidemic on the economy./.
By Huong Giang