Da Nang authorities issue social distancing rules, applicable this afternoon
VGP – The Da Nang Municipal People's Committee has issued a range of measures to prevent community transmission of Covid-19 after two residents have been confirmed positive for the virus over the past two days.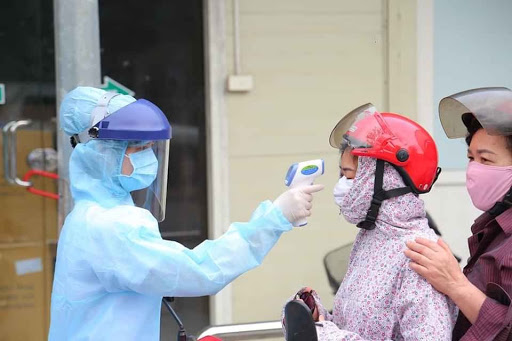 The Municipal Department of Health was tasked to conduct massive testing to early detect infection sources and high-risk cases
Accordingly, residents are requested to:
- Wash hands regularly with soap or sanitizer;
- Wear facemask when staying outdoor;
- Keep safe distance of at least one meter.
- A crowd of more than 30 people is not allowed at public places, or outside public agencies, schools, hospitals.
The Municipal People's Committee also decided to temporarily suspend festivals, religious rituals, sports events, as well as operation of non-essential services like karaoke, massage, and discos.
Wholesale, retail sale, lottery services, hotels, restaurants, accommodation facilities, tourist sites, and passengers are allowed to operate provided that preventive measures are implemented.
Schools must be disinfected while number of students must be reduced in each classroom and online learning should be introduced.
The city's Department of Health was asked to promptly organize epidemiological investigation, contact-tracing in areas related to the confirmed Covid-19 cases, and massive testing to early detect infection sources and high-risk cases.
These rules will take effect until further notice./.
By Quang Minh