Cuba pledges COVID-19 vaccine supply, technology transfer to Viet Nam
VGP – Miguel Diaz-Canel, first Secretary of the Central Committee of the Communist Party of Cuba pledged to supply a large volume of Abdala vaccine to Viet Nam during his phone conversation with Vietnamese President Nguyen Xuan Phuc on August 23.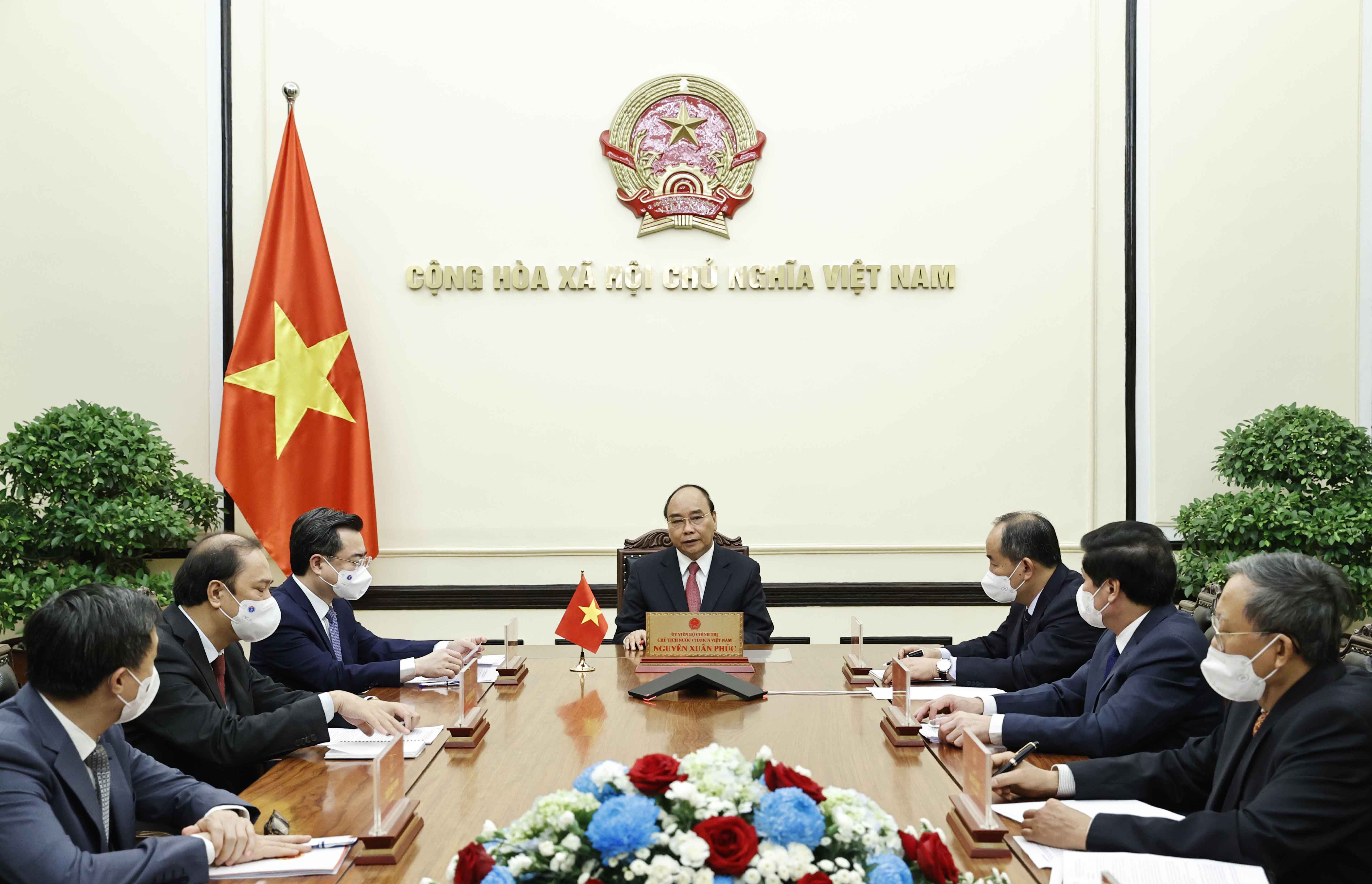 State President Nguyen Xuan Phuc holds phone talks with First Secretary of the Communist Party of Cuba Central Committee and President Miguel Diaz-Canel, August 23, 2021.
Diaz-Canel, who is also President of Cuba, said his country is willing to send experts to transfer vaccine production technology to the Southeast Asian country.
The top Cuban leader took the occasion to express thanks for Viet Nam's donation of rice to help Cuba overcome difficulties caused by the COVID-19 pandemic.
President Nguyen noted with pleasure that both countries have maintained regular political dialogues at the highest level, including phone conversations between Díaz-Canel and General Secretary of the Communist Party of Viet Nam Nguyen Phu Trong on May 5 and July 27.
Nguyen suggested leaders of the two countries continue to direct ministries and agencies to consolidate and enhance cooperation across fields, including deployment of mechanisms and programs on food production in Cuba.
He also spoke highly of outcomes of the sides' discussions on Abdala vaccine supply and transfer of production technology to Viet Nam.
The two leaders affirmed the unshakable solidarity and the spirit of mutual assistance in any circumstances between Viet Nam and Cuba, while agreeing to strengthen cooperation and exchange of experience in the process of building socialism in each country.
President Phuc reiterated Viet Nam's consistent position to strongly advocate the United Nations' Resolutions which demand an end of blockade and embargo against Cuba./.
By Thuy Dung