COVID-19 vaccine fund left with US$ 50 million
VGP – Viet Nam's COVID-19 Vaccine Fund has disbursed 7,671.5 billion (US$337 million) out of the available US$ 387 million for vaccine procurement, development, and testing in the country, the fund management board announced.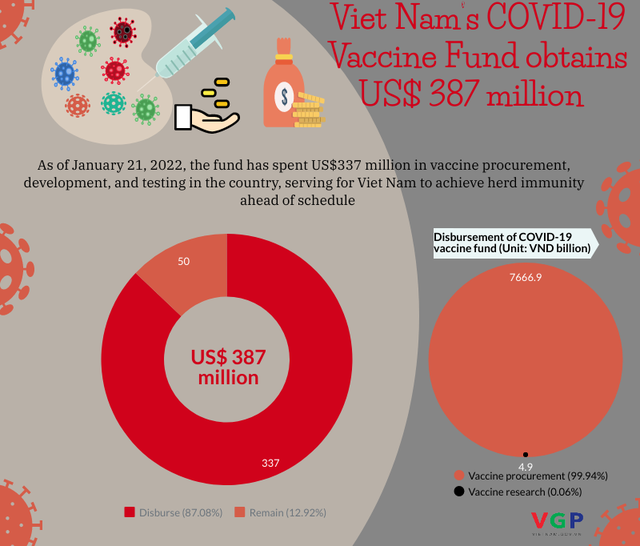 The total funding was donated by 588,290 individuals and organizations as of January 21.
So far, the fund management board set up 22 direct accounts at the State Treasure and seven commercial banks namely BIDV, Vietcombank, VietinBank, HDBank, MB, Agribank và TPBank.
Donators are encouraged to contribute to the fund via the following methods: Bank transfer, text message: Covid NK to 1408, or online via the website.
COVID-19 vaccines are a public goods and in UNICEF's view, they should be provided free of charge to the population, particularly the prioritized groups as well as vulnerable, poor and near-poor populations./.