Coronavirus: New developments require fresh responses, pundits say
VGP – Medical experts underlined the necessity to take fresh measures in response to new developments of the novel coronavirus (COVID-19) outbreak.
February 24, 2020 5:19 PM GMT+7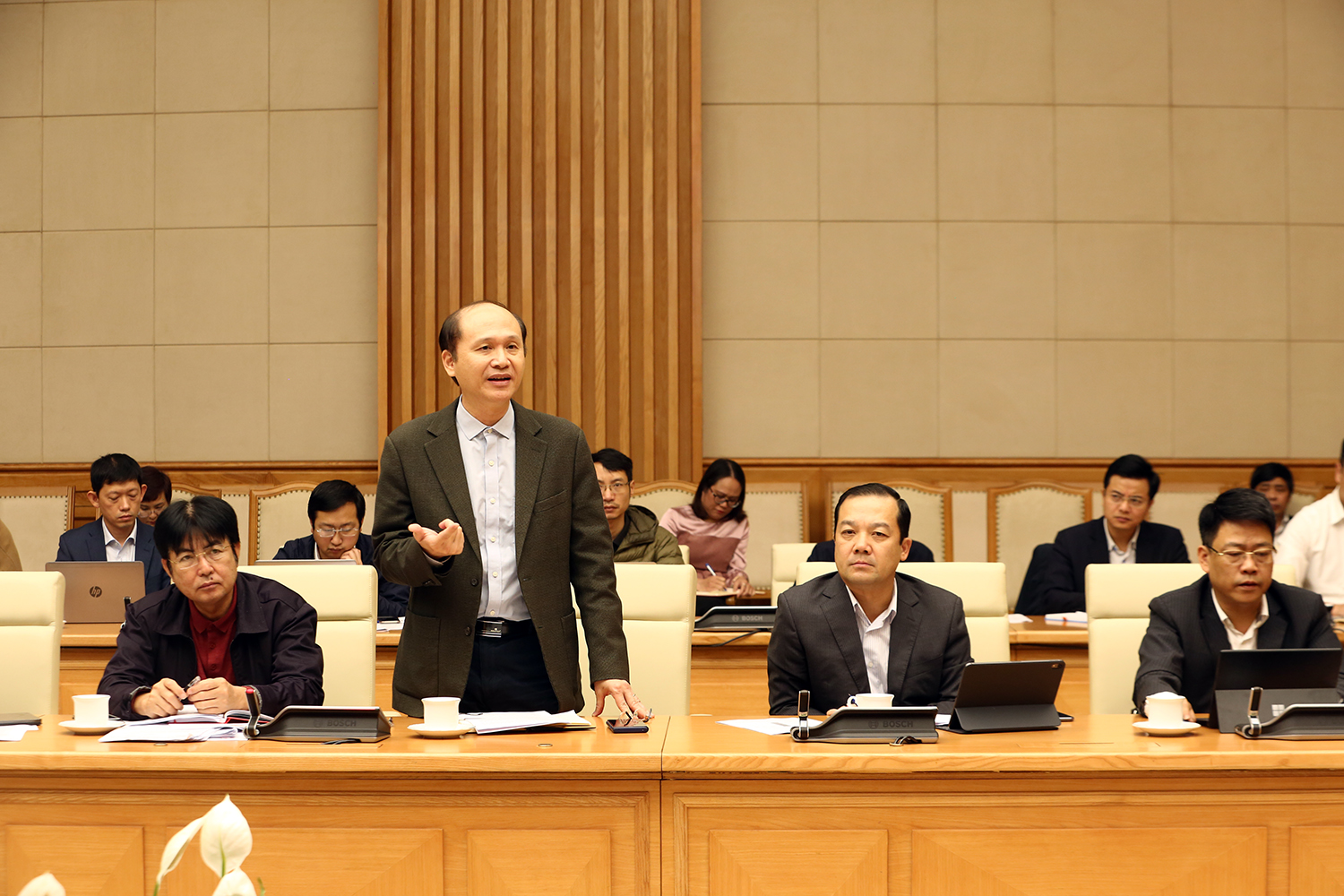 Professor Le Quang Cuong, former Deputy Minister of Health speaks at the meeting of the Steering Committee for COVID-19 Prevention and Control at the Government Office in Ha Noi on February 24, 2020. Photo: VGP
The National Steering Committee on COVID-19 Prevention and Control convened a meeting on February 24 in Ha Noi.
Professor Le Quang Cuong, former Deputy Minister of Health suggested that it is necessary for Viet Nam to take novel measures in response to the latest developments of the epidemic in the world.
Cuong explained that Viet Nam had taken drastic measures to contain spread of the virus from China's Wuhan and the situation has been fundamentally controlled in China.
However, more deaths from the COVID-19 reported outside China over the last days have made the situation unpredictable.
In addition, more than 200,000 Vietnamese are living and working in South Korea where the Government has raised alert to the highest level amid soaring COVID-19 infections.
Against the aforesaid backdrop, Viet Nam needs to stick to its immutable principle of "early detection and isolation" while taking preventive measures that are more drastic and earlier than the World Health Organization's recommendations and other peers in order to prevent the spread of the epidemic, Cuong stressed
Echoing Cuong's views, professor Tran Dac Phu said Viet Nam had employed serious measures right from the beginning, including strict control at border gates, suspension of festivals, and compulsory 14-day quarantine for incoming travelers from COVID-19 affected regions.
He suggested the healthcare sector pay due attention to cross-infection at both public and private medical facilities./.
By Kim Anh