Coronavirus: Health declaration compulsory for incoming travelers from South Korea
VGP – Incoming travellers from South Korea shall have to fulfill compulsory health declaration form upon arrival at all border gates, Deputy Minister of Health Nguyen Thanh Long announced Monday.
February 24, 2020 1:33 PM GMT+7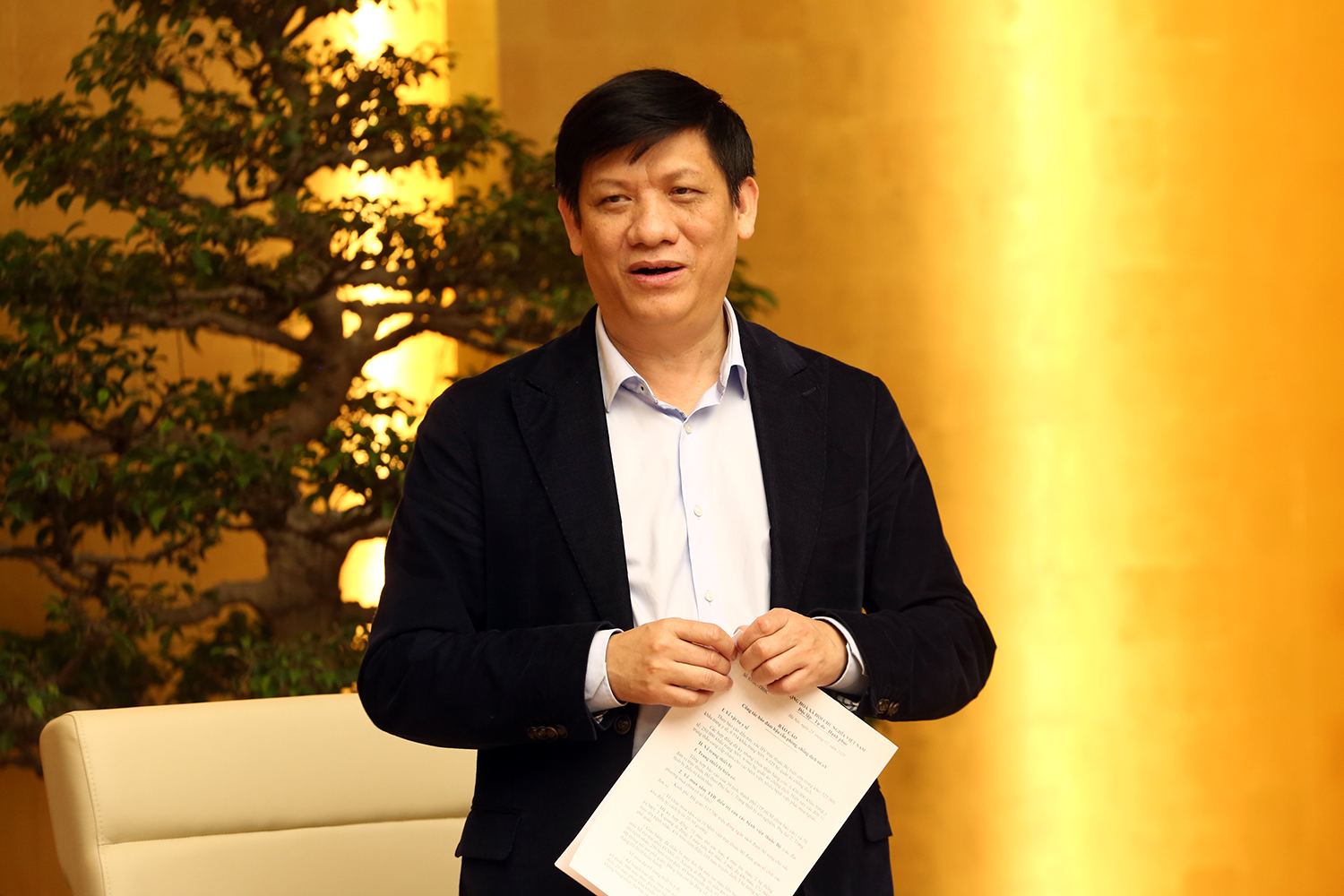 Deputy Minister of Health Nguyen Thanh Long speaks at the meeting of the Steering Committee on COVID-19 Prevention and Control in Ha Noi on February 24, 2020. Photo: VGP
>>> Travel advices for Vietnamese in RoK amid rising COVID-19 infections
>>> VN yet postpones flights from South Korea
>>> Coronavirus: New developments require fresh responses, pundits say
This is Viet Nam's latest move in a bid to contain the spread of the virus that has claimed more than 2,600 people around the world and 79,363 others contracted the deadly virus around the world.
There are more than 5,000 Vietnamese migrant workers in South Korea, including 1,000 in Daegu city and 3,000 Gyeongbuk province, according to the Labor Management Board of Viet Nam in South Korea.
On February 21, the Foreign Ministry's Consular Department said Vietnamese citizens should not travel to the COVID-19 affected areas announced by the competent authorities of South Korea.
They should regularly update and follow instructions provided by the host country's authorities to keep them safe.
The Embassy of Viet Nam in Seoul also published a hotline 82 10 3622 6618 to provide necessary support and assistance for the Vietnamese community in the RoK.
The Vietnamese nationals in the RoK can also contact citizen protection switchboard: 84981848484 in Viet Nam.
The Northeast Asian country reported another record spike in the number of new coronavirus cases on Monday, with most new cases centered in the southwestern city of Daegu, where health authorities are shifting the focus of the anti-virus fight to containing its further spread, according to Yonhap News Agency.
The 161 additional cases of the new coronavirus brought the total number of infections in South Korea to 763. Also, a 62-year-old man, who is tied to a hospital in Cheongdo, near Daegu, died of the virus on Sunday, bringing the nation's death toll to 7, the Korean News Agency reported.
In Viet Nam, 15 out of 16 patients tested positive for the virus have been cleared of the virus and discharged from hospitals and no new infection cases have been reported since February 13./.
By Huong Giang
Follow us on Twitter @VNGovtPortal