Computers, electronic products lead export revenue
VGP - Computers, electronic products and components were Viet Nam's top hard currency earner earned in the first 10 months this year, with export turnover of US$47 billion, reported the Ministry of Industry and Trade.
November 08, 2023 6:51 PM GMT+7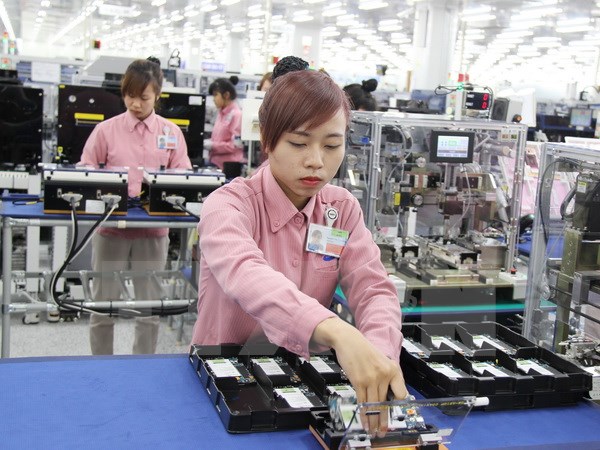 The above figure brought the country's total export value to US$291.28 billion in the reviewed period.
The ministry said there were 33 items with export turnover of over US$1 billion each, and 10 items with export turnover of over US$10 billion each.
Mobiles and spare parts ranked second as they raked in US$44.02 billion in turnover, followed by machines and spare parts with US$35.51 billion, garments and textiles with US$27.8 billion, footwear US$16.05 billion, transport vehicles and spare parts with US$11.58 billion, furniture and wood products with US$10.8 billion.
Viet Nam gained a trade surplus of US$3 billion in October, raising the country's total trade surplus during January – October 2023 to more than US$24.6 billion, the highest over the last five years.
Viet Nam planned to accelerate negotiations towards signing trade agreements with potential partners such as the United Arab Emirates and the Southern Common Market (Mercosur) in an effort to diversify markets, products, and supply chains.
This year's export value is prejected to increase by 6 percent to around US$393-394 billion, according to the ministry