Common legal framework needed for transboundary water management
VGP – Deputy Prime Minister Tran Hong Ha called on transboundary river countries to establish a common legal framework for comprehensive and sustainable management and use of their shared river basins.
March 24, 2023 4:29 PM GMT+7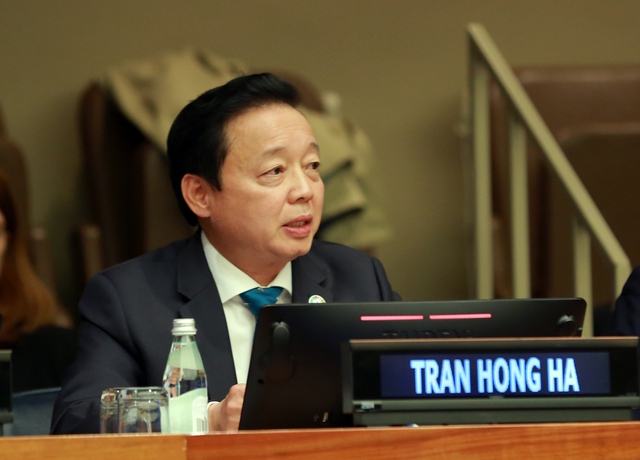 Tran made the call while addressing the a high-level interactive dialogue on water cooperation in New York, the U.S. on March 23.

By identifying the legal framework, these countries could share the interests from the shared water resources and ensure that development projects on the transboundary river could be fully and thoroughly evaluated and discussed before implementation.
Such framework would also help protect the ecosystem and biodiversity of the transboundary river, according to Tran.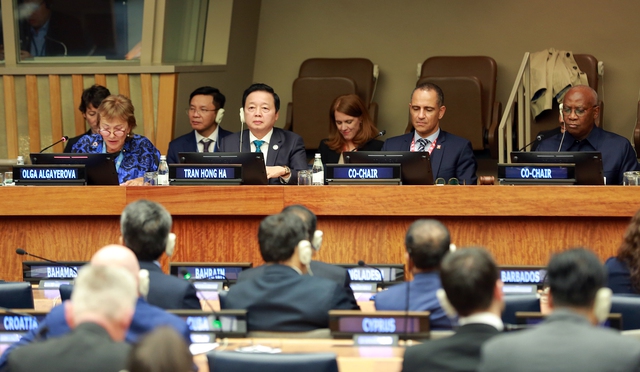 The Deputy Prime Minister also called for setting up agencies and organizations under the United Nations to coordinate and provide scientific, technological and financial assistance for management, exploitation and use of the shared water resources.
According to the World Bank, water is a key natural resource for future prosperity and stability, thus it is important to identify mechanisms and instruments to support the use of water as a catalyst for regional cooperation rather than a source of potential conflict.
This is especially important since the need for cooperative management of shared water resources will increase significantly with the demands from expanding populations, economic growth, and increasingly fierce climate change.
The availability of water, and access to its utilization, is crucial to the economic well being not only of individuals, but also of the entire regions./.