Coast Guards of Viet Nam and China conduct joint patrol
VGP - Coast Guards of Viet Nam and China will take part in a joint patrol from April 11-13, with a distance of 255.5 nautical miles.
April 10, 2023 7:01 PM GMT+7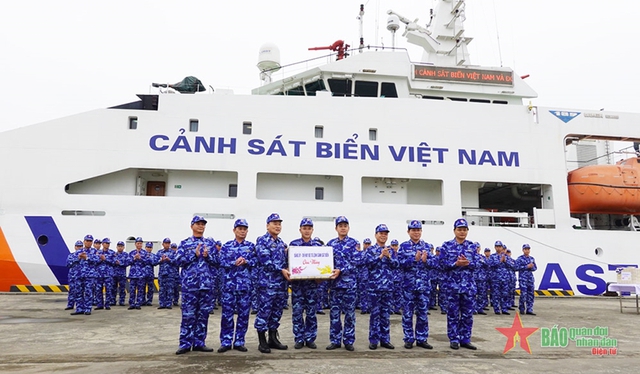 Ships 8004 and 8003 of the Viet Nam Coast Guard left Dinh Vu port in Hai Phong city on the afternoon of April 9 to take part in a joint patrol with the China Coast Guard in the waters adjacent to the Gulf of Tonkin demarcation line.
The patrol targets to contribute to the effective implementation of international law, especially the provisions of the 1982 UN Convention on the Law of the Sea (UNCLOS) and the Agreement on the Delimitation of the Territorial Seas, Exclusive Economic Zones and Continental Shelves in the Tonkin Gulf signed between Viet Nam and China on December 25, 2000.
This marks the first such activity this year and the sixth between the two sides in this area.
The joint partrol will ultimately contribute to maintaining order and security in the Gulf of Tonkin and help step up co-operation and deepen mutual understanding between the two forces, thereby conserving and sustainably exploiting marine resources and creatures, as well as disseminating and educating laws to fishermen when working at sea.
The patrol is also designed to ensure that fishermen's activities can take place normally while the two countries hold negotiations aimed at determining the next co-operation contents after the Agreement on Fishery Cooperation expired on June 30, 2020./.