Centenary version of first history book in Vietnamese launched
VGP - A history book has been launched in Ha Noi to mark the occasion of its 100th anniversary.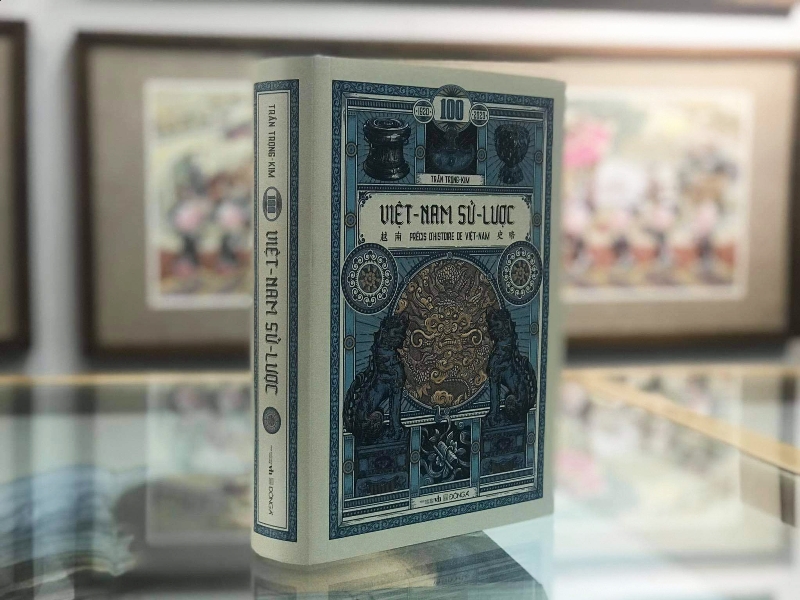 Việt Nam Sử Lược (Outline of History in Viet Nam) is available at bookstores nationwide. Photo: VGP

Việt Nam Sử Lược (Outline of History in Viet Nam) was edited and compiled by educator and historian Tran Trong Kim (1883-1953), and made its first appearance in 1920 when the nation started to offer rare official reference sources.
History books at that time failed to meet what the people wanted to read, and were mostly written in Han script and circulated among intellectuals. These books were written from a feudalist point of view that focused on kings and events that were elated to dynasties.
There were several works in Vietnamese on these matters published at that time, according to Dong A Books, but they were sketchy and disconnected. As a result, Kim's work was considered the first history text in the Vietnamese language to cover the Hong Bang Dynasty (c.2879 BC–258 BC) to the time of French Indochina in the 1900s.
The book was written in a new and fresh style that told the story of the country's history at that time. It has been reprinted many times and was used as a textbook for students in the South of Viet Nam before 1975.
Since its debut, it has been the book to read for anyone who wants to learn about Vietnamese history.
On the 100th anniversary, Dong A Books brings to readers a 565-page, meticulously edited celebration in hardback, with beautiful designs and print quality.
"We have met several challenges editing this book. We had to read reference books in both Vietnamese and the Han script, and borrow older editions from friends and collectors to make sure the events were correct," said editor Do Quoc Dat Nhan.
"Despite numerous reprints, there were still mistakes and misunderstandings in the book. We had to edit and add information that was dropped from some versions to the next ones, and update where necessary.
"This book is easy to read because it covers most historical events in Viet Nam. Here we also use pictures, drawings and maps taken from old newspapers, books and museums to make this edition more interesting.
"I hope our efforts will play a role in lifting people's interest in history. It will help students develop a love for our nation's history," he said.
Also speaking at the launch, journalist Kieu Mai Son, who was involved in the editing process, said: "Kim read references in Han, translated them into Vietnamese and edited the book in just three years from 1917. It was a huge task and an amazing effort as he received no assistance."
Son said as an educator, Kim had taken a different approach to the book. He did not list event-by–event, but instead analysised, compiled and refined the core values and combined them into a meaningful work, in other words, a memorable record of history.
Books with postcards featuring the latest edition are now available at stores nationwide forVND390,000 (US$17)./.
Thanh Ha