Car industry strives for higher localization rate, green technology
VGP - Viet Nam's automobile industry is determined to raise localization rate and green technology application, said Deputy Prime Minister Tran Hong Ha.
March 17, 2023 2:45 PM GMT+7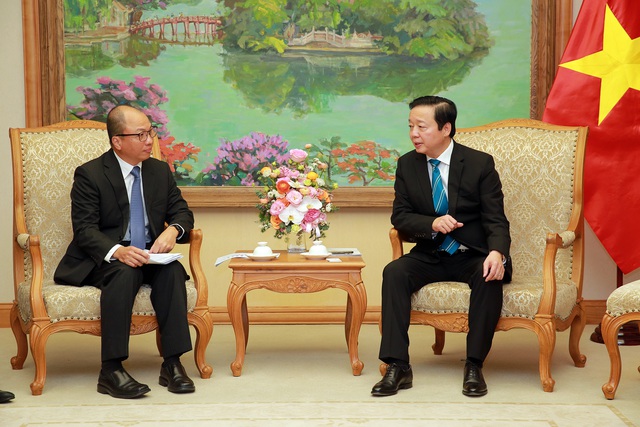 The Deputy Prime Minister made the point on March 16 during a reception for CEO of Asia Region for Toyota Motor Corporation (TMC) Tien Quoc Hao.
He highly appreciated Toyota Group for its contribution to socio-economic development in Viet Nam.
The host leader suggested that Toyota would provide recommendations and technical support for Viet Nam to catch up with regional peers and materialize the goal of Net Zero by 2050.
Deputy Prime Minister Tran Hong Ha added that it is necessary for leading automobile groups including Toyota to renovate, raise localization rate, apply green technology and serve for the national green targets if they want to do successful businesses in Viet Nam.
He also urged Toyota to make specific plans on infrastructure development, manpower training, and technology transfer to develop supply chains for auto parts and accessories and produce fuel-efficient and environmentally friendly cars.
Tran pledged that the Vietnamese Government would provide favorable conditions in terms of land, procedures and finance for the group.
In reply, the CEO revealed that the group has researched and transferred new technologies in Viet Nam, contributing to minimizing CO2 emissions from vehicles.
The guest leader also expected to expand the network of spare part providers and raise localization rate in the country./.