Capital to set off fireworks at one location on Lunar New Year's Eve
VGP – The Capital City of Ha Noi will hold only one high-altitude firework display on New Year's Eve at a single location with no audiences in fears for COVID-19 variant transmission.
February 04, 2021 10:45 PM GMT+7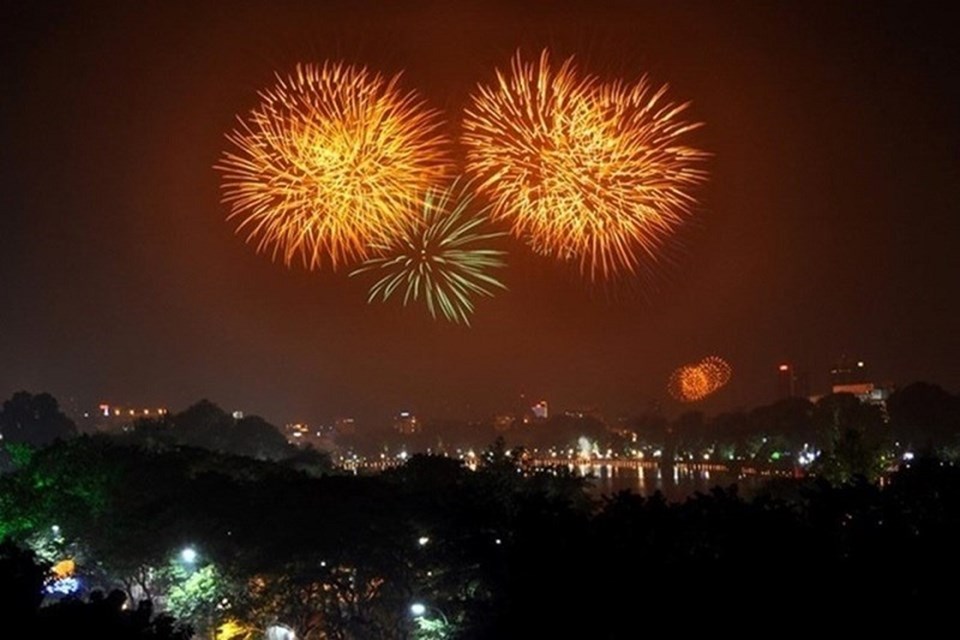 Illustration photo
The Ha Noi Party Committee has decided to cancel firework displays planned previously in 30 districts on Lunar New Year's Eve which is scheduled on February 12.
Especially, high altitude fireworks on New Year's Eve will take place at a single location without audiences. The event will be broadcast live to avoid mass gatherings.
Previously, the city planned to set off fireworks in all 30 districts, including high-range ones in six locations and low-range ones in 24 other places.
Due to complicated developments of the COVID-19 outbreak, the Hoan Kiem district People's Committee proposed suspension of the pedestrian zone around the Hoan Kiem Lake (Lake of the Restored Sword) starting from February 5 until further notice.
So far, the COVID-19 outbreak in the city has developed more complicatedly. The new variants of the virus are more contagious and have shorter incubation periods.
The city reported 21 new infections, which are linked to the outbreaks in Quang Ninh and Hai Duong provinces. These confirmed infected cases had a history of extensive travel and direct contacts with a large number of people, sparking high risks of transmission. The third pandemic wave is predicted to prolong.
The Standing Committee of the Ha Noi Party Committee had reactivated the city's entire system of pandemic prevention and control.
Earlier, the local authorities decided to shut down all bars, karaoke parlors, and night clubs from February 1. Game and video game stores have also been closed from February 2.
Over two million students from kindergartens to high schools have been told to stay at home and attend classes online from February 1./
By Kim Anh