BBC: VN economy is Asia's shining star during COVID-19
VGP – Viet Nam has minimized the economic damage from Covid-19 and is the only country in South East Asia on track for growth this year, according to the United Kingdom-based BBC News.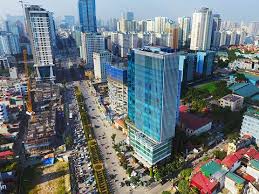 Viet Nam economy is Asia's shining star during COVID-19, BBC News says.
Regarding Viet Nam's achievements in the COVID-19 fight, the article highlights that although Viet Nam lacks the health infrastructure of many wealthier countries, it has been widely praised for its public health measures, which quickly brought numbers under control.
It was quick to develop testing kits, and used a combination of strategic testing, aggressive contact tracing to help control numbers.
"The country has seen slower growth this year and its once-thriving tourism sector has taken a particularly bad hit, but it has avoided the worst economic effects of the pandemic", the article says.
Referring the nation's efforts in recovering the economy amidst the COVID-19, the BBC stresses: Viet Nam's exports to the U.S. have increased by 23% in the first three quarters compared to the same period in 2019, with electronics exports up 26%.
Many multinationals have started operating in Viet Nam, including global technology leaders like Apple and Samsung. Apple now has plans to manufacture its high-end Airpods studio earphone in Viet Nam, the article stated.
By Thuy Dung