Banh Mi named among world's top 50 best street foods: TasteAtlas
VGP - TasteAtlas has recognized Vietnamese baguette, known locally as "Banh mi", as the 7th among the world's top 50 best street foods.
February 21, 2023 2:39 PM GMT+7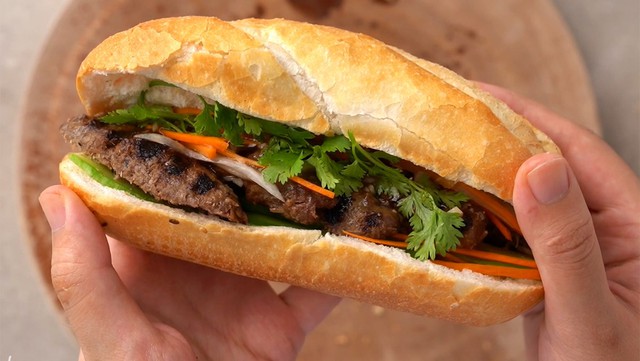 According to the site, Banh mi is a popular Vietnamese variety of sandwich that shares the same core ingredient of a baguette.
The baguette was brought over to Viet Nam during the colonial period, and nowadays it is one of the few remaining legacies from the time. In the beginning, most banh mi sandwiches consisted of bread, meat, and seasonings, with no added vegetables.
Earlier, in a recent article, TasteAtlas announces the list of 10 most popular Vietnamese street foods including chicken Pho, broken rice (Com tam), Xoi, steamed rice rolls suffered with pork and mushroom (banh cuon), Vietnamese steamed savory rice cake (banh beo), beef Pho, Vietnamese fried spring rolls (cha gio), crispy Vietnamese pancake (banh xeo), Banh mi and Pho.
TasteAtlas is a website dedicated to discovering fresh ingredients, traditional dishes, and authentic restaurants around the world.
The website is considered one of the world's most prestigious traditional culinary experience travel guide websites, with a catalog of more than 10,000 types of food and drink from around the world. The recipes posted on this website are appreciated by food critics and journalists.