Bac Giang urged to quickly accelerate vaccine administration to workers
VGP - Deputy Prime Minister Le Van Thanh urged Bac Giang, now the COVID-19 epicenter, to double efforts to stamp out COVID-19 outbreaks and accelerate vaccine administration to workers as soon as possible, during his working session with the local leaders on Sunday afternoon.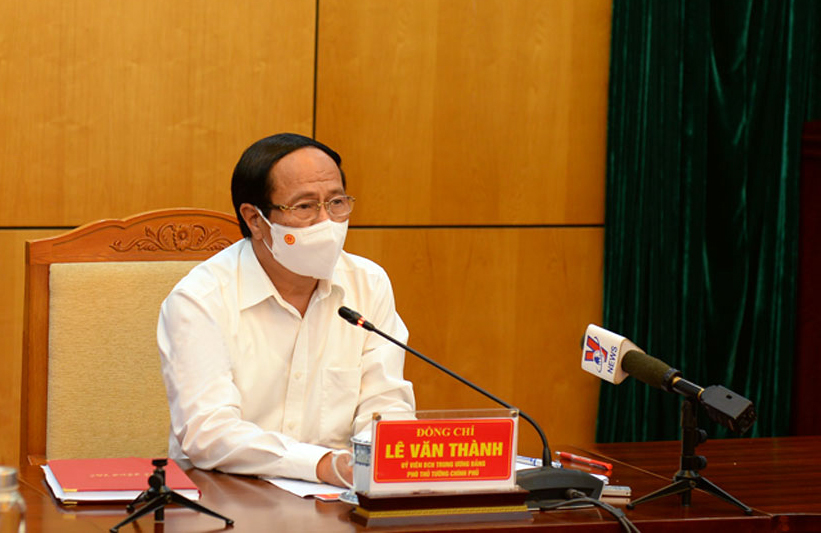 Deputy Prime Minister Le Van Thanh at the working session with leaders of the northern province of Bac Giang, Bac Giang city, May 30, 2021. Photo: VGP
Le was tasked by Prime Minister Pham Minh Chinh to oversee COVID-19 prevention and control in Bac Giang and Bac Ninh.
Bac Giang, about 50km to the north of Ha Noi, is experiencing a rapid rise of community infection cases linked to industrial parks.
The locality had to temporarily shut down four industrial parks, resulting in an estimated loss of more than 2,000 billion in industrial production value, and at least 140,000 workers, including 60,000 non-residents, have stopped working.
The industrial production index in May dipped by nearly 41 percent compared to that in April and 30 percent against the same period last year, according to Tran Quang Tan, director of the provincial Department of Industry and Trade.
The locality has set up 14 facilities for COVID-19 treatment with more than 3,650 beds but it is facing both medical equipment and manpower shortages, said Le Anh Duong, Chairman of the provincial People's Committee.
Le said his province needs around 400 volunteers more to help collect test samples and 200 nursing staff to complete administration of remaining 102,000 vaccine doses to workers within the next seven days.
As of 6:30 pm on May 30, Viet Nam confirmed 7,107 COVID-19 cases, including 4,034 local infections recorded in 34 cities and provinces since the fourth COVID-19 wave began late last month.
Among the aforesaid localities, Bac Giang recorded 2,118 cases, accounting for more than half of the total over the reviewed period.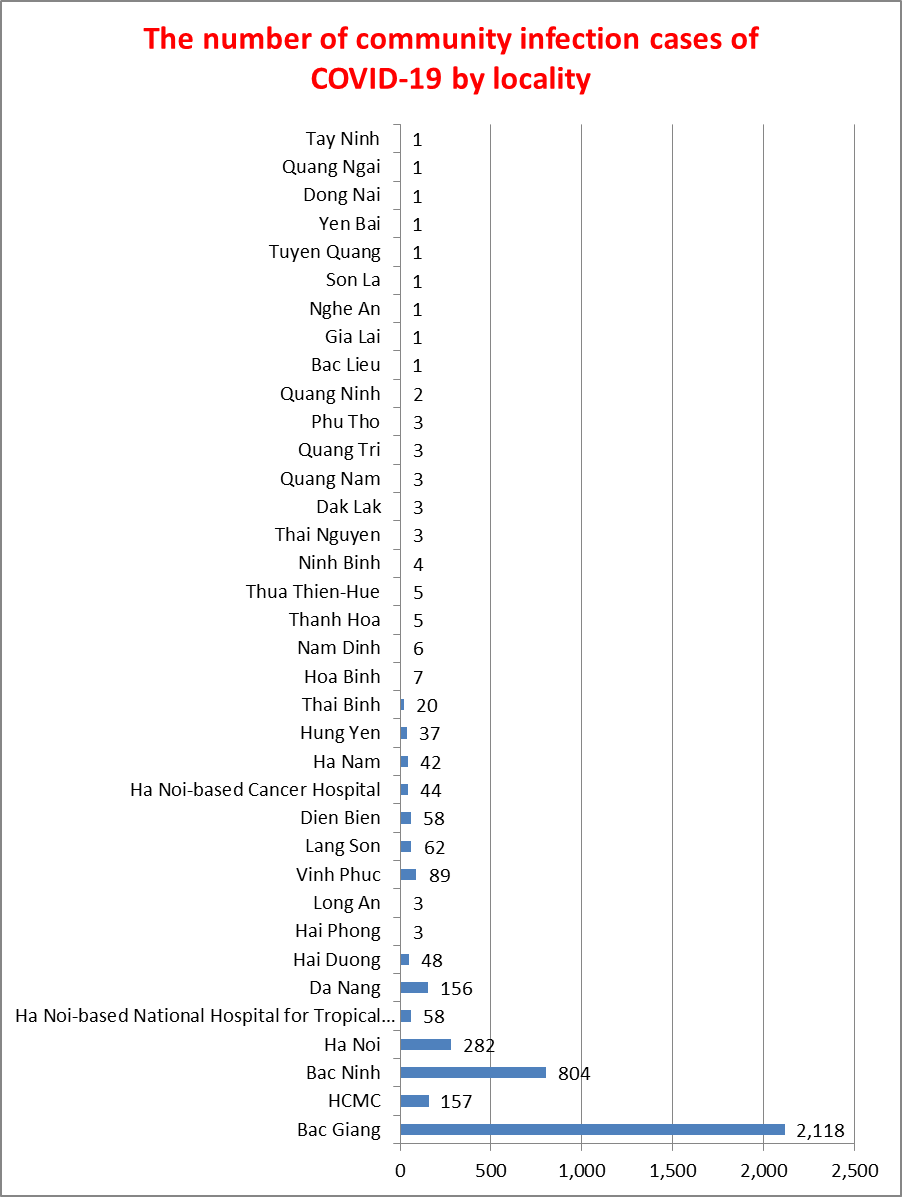 The number of community infection cases of COVID-19 by locality from April 27 to May 30
By Quang Minh